Benefits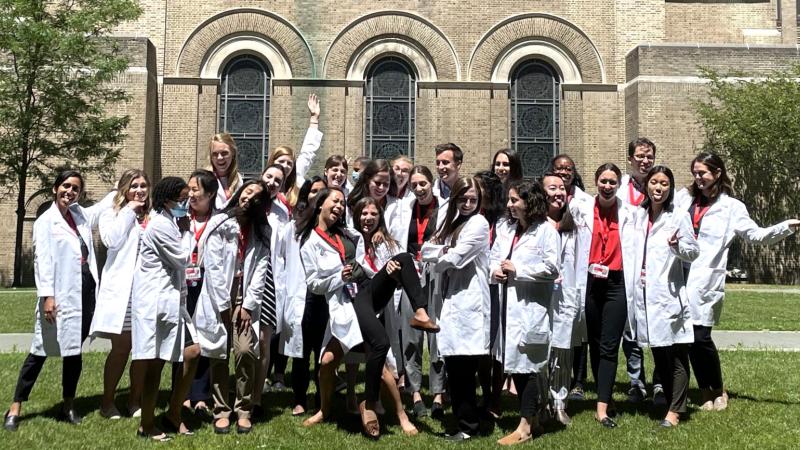 Residents are employees of NewYork-Presbyterian Hospital and affiliated with Columbia University Irving Medical Center. With these affiliations come many benefits!
Salary
For the 2021-2022 year, salaries are:
PGY1: $73,439
PGY2: $81,343
PGY3: $88,011
PGY4: $90,484
Health Care and Insurance
NewYork-Presbyterian Hospital (NYPH) provides graduate staff (residents and fellows) and their enrolled eligible dependents with hospital and medical insurance benefits, vision, and dental plans. Long-term disability and professional liability insurance is provided at no charge to the house staff. Basic life insurance of $100,000 is also provided at no cost to the house staff employee. Additional options include spending accounts, legal and financial services, and a tax-sheltered annuity plan (408B). Dependent spending accounts and financial planning are also available. Detailed information on all benefits is available through the NYPH Graduate Medical Education Office at 212-305-6081
Vacation
Residents are provided with 28 days of paid vacation time, allotted in two two-week spans per year. 
Parking
Parking is guaranteed for house officers and residents can choose to have garage fees automatically deducted from their paychecks if parking is desired. There is a patrolled garage on 165th Street and Fort Washington Avenue.
Security Escorts
Escorts to the parking garage and to Columbia housing is available 24 hours a day. The area from 168th Street to 174th Street along Fort Washington and Haven Avenues is patrolled 24 hours a day by Columbia University Security motorized vehicles.
Shuttles
Shuttles operate to all offsite facilities from NYPH/Morgan Stanley Children's Hospital.
Access to Resources
The Columbia University Irving Medical Center's Augustus Long Library has an extensive collection of periodicals, journals, books, and references and is open from 8 AM to 11 PM daily. All residents have access to UpToDate, DynaMed, Cochrane Library, and a variety of online resources. On-site medical informationists are available for residents. There are several 24-hour study venues on the medical school and undergraduate campus.
Ancillary Services
IV Team and Phlebotomy Team: 24 hours a day, 7 days/week.
Housing