Molecular Genetics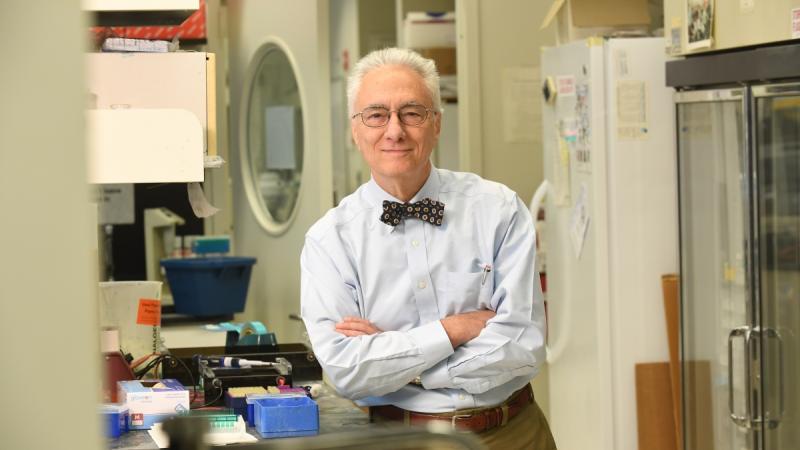 Overview
The Division of Molecular Genetics and the Leibel Laboratory focus on the genetics of obesity and non-insulin dependent diabetes (diabetes mellitus type 2). The laboratory has mapped, cloned, and identified mutations in the obese, diabetes, and fatty genes in humans, rats, and mice, and focuses on defining the physiological basis by which signaling networks regulate body size and composition. The laboratory is also the Molecular Biology Core laboratory of the New York Obesity Research Center and the Columbia Diabetes Research Center.
Members of the lab are experts in the use of naturally occurring and transgenic rodent models to identify candidate molecules, and in vetting these candidates in large numbers of human subjects using high throughput methods (SNP detection, copy number analysis, and high throughput sequencing).
The division also co-administers research activities for the Naomi Berrie Diabetes Center, making this a division that operates across many scientific and administrative areas of the university.
Research
Programs and centers include:
Berrie Program in Cellular Therapies of Diabetes An international program emphasizing stem cell use to evaluate the molecular basis for the development and function of insulin-producing cells in the pancreas.
Russell Berrie Obesity Research Initiative Promotes transformative research in the neuroscience of ingestive behavior and body weight regulation by leveraging the great strengths of programs in neuroscience, energy metabolism, and diabetes at Columbia.
New York Obesity Research Center (NYORC) Sponsored by the NIH and directed by Dr. Leibel, the NYORC has core facilities in human phenotyping, animal phenotyping and molecular biology/molecular genetics. Themes for this center include: the etiology, pathophysiology, and complications of obesity; treatment strategies; the physiology of weight regulation; development of new tools and strategies for the study of nutrition and obesity; and the training and development of scientists to study nutrition and obesity. A pilot and feasibility program funds research projects by Columbia scientists.
Columbia Diabetes Research Center (DRC) Co-directed by Dr. Leibel with Domenico Accili, MD, of the Department of Medicine, this NIH center provides research support for investigators pursuing research on diabetes and metabolic disorders. The center has core facilities and a pilot and feasibility program which funds research projects by Columbia scientists.
Screening for monogenic forms of diabetes and obesity We receive samples from around the world including for genetic evaluation of neonatal diabetes, isolated familial diabetes, MODY, Wolfram syndrome, and obesity.
Education and Training
The Division of Molecular Genetics provides opportunities for graduate students to receive training and mentorships leading to a doctorate degree. Interested students who have been accepted into the Columbia University Graduate School of Arts and Sciences can rotate through our laboratories before deciding whether to consider their research projects in our labs under the mentorship of our faculty.
Frontiers in Diabetes Research provides fellowship awards to post docs and awards to research scholars based on a competitive application process. Award recipients receive awards for one year, with the opportunity to continued research support for a second year. This program includes an annual topic-specific research symposium.
Russell Berrie Obesity Research Initiative (Leibel and Zuker) provides awards to senior investigators for research projects in the area of neuroscience of ingestive behavior and body weight regulation. Additional awards are made for and feasibility studies. There is a competitive application process each year. Awards may be made for one year, with the opportunity for a second year of funding.
The Molecular Genetics Fellowship is a non-ACGME accredited program that provides opportunities for postdoctoral training in the genetic basis for monogenic or complex medical and physiological phenotypes using both human and animal models. Areas of special interest are obesity, types 1 and 2 diabetes, MODY, breast cancer, pulmonary hypertension, congenital heart disease, cardiomyopathies, inherited arrhythmias, congenital diaphragmatic hernias, oral clefts, and spinal muscular atrophy.