Application Information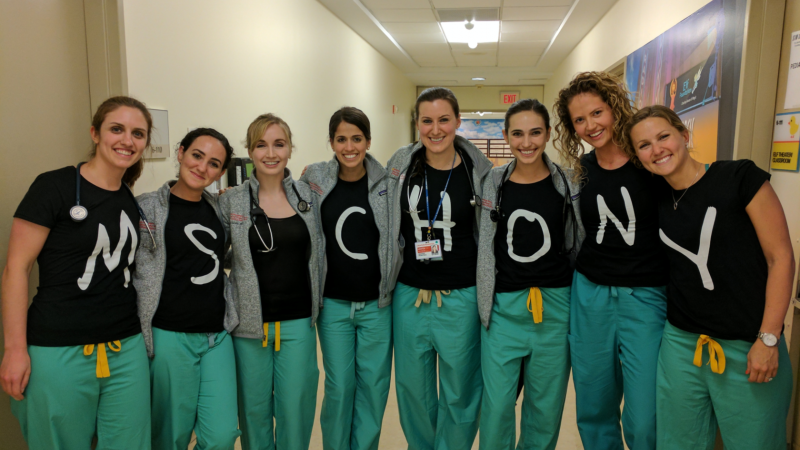 Applicants to our residency program are selected through the National Resident Matching Program and we are identified as NewYork Presbyterian-Columbia Campus. 
Application Open:

September 15

Application Deadline: Dec. 1
Requirements
Graduation from medical school anticipated for 2019 or if graduated prior to 2018, participation in a U.S. accredited residency or fellowship program, or other postgraduate education program.
International students must have Educational Commission for Foreign Medical Graduates (ECFMG) certification.
Please note that our institution sponsors the J-1 visa only.
How to Apply
To apply to the pediatric residency program, you must register with the National Resident Matching Program (NRMP) for a first-year (R1) position. Then complete your application through the Electronic Residency Application Service (ERAS). All applications to our residency program must come through ERAS.
A complete application consists of :
The ERAS Common Application Form (CAF)
Medical school transcript
Personal statement
USMLE scores (Part 1)
Medical Student Performance Evaluation (MSPE) letter and three letters of recommendation.
USMLE Step 1 must be taken prior to application and Step 2 must be taken before the match. (COMLEX scores will not be considered in place of USMLE.)
Interview
Applications are reviewed by the program director and intern selection committee, after which candidates are invited for interviews.
Interview invitations are sent via email. Once you receive an invitation to interview, please contact us at your earliest convenience to schedule your interview date. Interviews are generally conducted on Tuesdays, Wednesdays, and Fridays from mid-November through January.
Contact
Pediatric Residency Training Program
NewYork-Presbyterian Morgan Stanley Children's Hospital/Columbia University Irving Medical Center
630 West 168th Street, CHN-517
New York, New York 10032
212-305-8504
Contact E-mail: hvb2106@cumc.columbia.edu
Questions?
Please call: