Application Information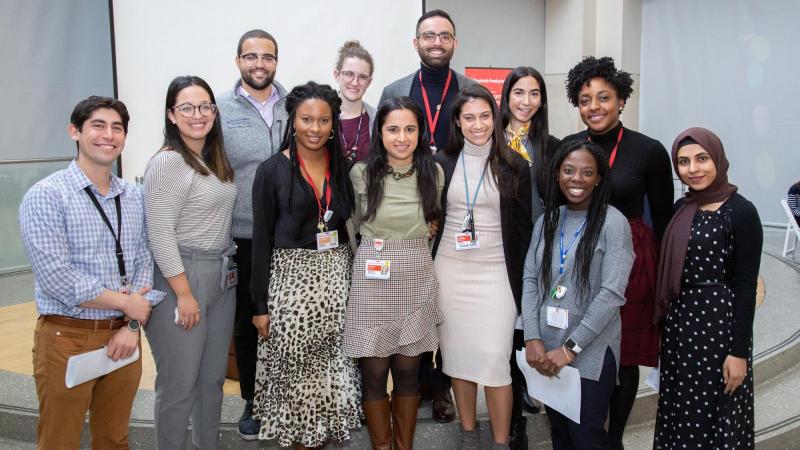 Our approach to the application process is mission-based and holistic. We do not have a specific USMLE Step score cut off nor do we use any filters to narrow the applicant pool prior to review. All applications are reviewed. We appreciate that everyone comes from different backgrounds with unique life experiences and we take the whole person into consideration. 
Interview decisions will be made after a review of your complete application. For your application to be considered complete, we must receive all required materials no later than November 30th.
A complete application consists of:
Completed ERAS Application 
NRMP number
Medical Student Performance Evaluation (MSPE) "Dean's letter"
Three letters of recommendation
Medical school transcript
Personal statement
USMLE Transcipt 

USMLE Step 1 must be taken before application with a passing score (no minimum cut-off)

USMLE Step 2 is not required prior to application but it must be taken before the match

COMLEX scores will not be considered in place of USMLE
Other requirements
Graduation from medical school anticipated for 2022, or if graduated prior to 2021, participation in a US accredited residency or fellowship program, or other postgraduate education program.
International students must have Educational Commission for Foreign Medical Graduates (ECFMG) certification.
Please note that our institution will only sponsor J-1 visas.
Interview
Due to COVID-19, all interviews will be held virtually this academic year. We send interview invitations via email through ERAS, and schedule interviews through the ERAS system. We will conduct interviews from mid-November through January.
Contact
Pediatric Residency Training Program
NewYork-Presbyterian Morgan Stanley Children's Hospital/
Columbia University Irving Medical Center
630 West 168th Street, CHN-517
New York, New York 10032
212-305-8504
Contact E-mail: hvb2106@cumc.columbia.edu
Questions?
Please call:
Social Media
Instagram: @columbiapedsresidency (managed by Chief Residents)
Twitter: @KidsatColumbia (managed by Department of Pediatrics)