COVID-19 Research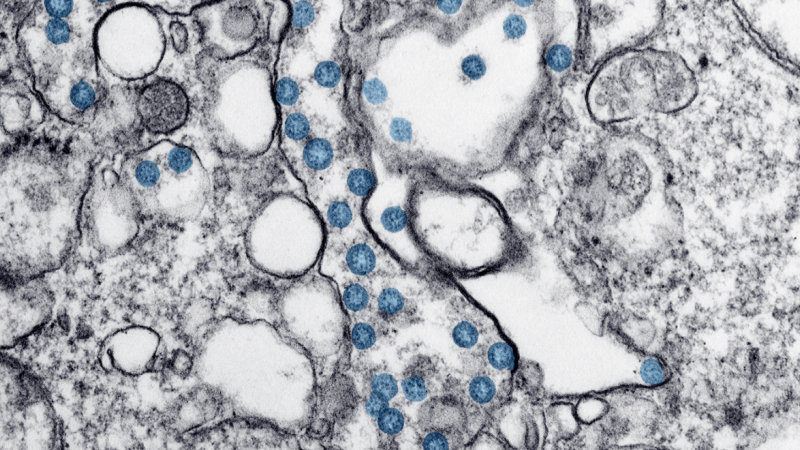 Physician scientists in the Department of Pediatrics are turning their expertise to the myriad questions raised by SARS-COV-2 and its impact on infants, children, and adolescents. Researchers in almost every division in our department are collaborating with experts throughout Columbia's departments and schools, and at centers around the country and world. A few of the many projects already under way are highlighted below. 
Genetic Analysis of MIS-C 
Using research samples collected from the majority of MIS-C patients treated at NewYork-Presbyterian Morgan Stanley Children's Hospital/Columbia University Irving Medical Center, researchers in the department of pediatrics are performing genetic sequencing to look for potential causes of these children's severe responses after COVID-19 infection. This critical information will help identify children who are at risk of developing MIS-C even before COVID-19 infection occurs. The team also plans to perform immunologic analysis on samples collected both during the patients' hospitalizations and once they have convalesced and returned for follow-up care. "Comparing their immune systems while inflamed and at baseline will help us better understand the fundamental issues driving this unique and severe disorder in affected children," says Emily Mace, PhD, assistant professor of pediatric immunology (in pediatrics), who is a co-leader of the project, along with Joshua Milner, MD, chief of pediatric allergy, immunology & rheumatology) and Wendy Chung MD, PhD, chief of pediatric clinical genetics.
The Impact of COVID-19 on Patients with Congenital Heart Disease across the Lifespan
Congenital heart defects are the most common and resource intense birth defects in the US and the leading cause of birth defect–related illness and death worldwide. During the COVID-19 pandemic, there is significant concern among patients with congenital heart disease regarding their risk of sequelae from COVID-19 infection. "Many studies have shown that COVID-19 can impact those with heart disease more severely than the general population, but to what degree this pertains to the congenital heart disease population—who are younger and generally have fewer comorbidities than those with acquired heart disease—remains unclear," says pediatric cardiologist Brett Anderson, MD, MBA. Along with Matthew Lewis, MD, from the division of adult congenital heart disease, Dr. Anderson is co-leading a group of clinicians and researchers across Columbia University Medical Center who are collaborating to learn how the unique physiologies of congenital heart disease may be affected by COVID-19 infection. Together with Wendy Chung, MD, PhD, chief of pediatric clinical genetics, they are also working to identify clinical and genetic risk factors for cardiac consequences of COVID-19 infection, with the goal of developing specific management protocols for this large, and potentially vulnerable, population. 
Longitudinal Follow-Up of Babies Born to Mothers Infected With SARS-Cov-2
Babies born to mothers afflicted with COVID-19 seem to do overwhelmingly well, with little evidence of infection, and even less evidence of severe disease if infected. However, the long-term consequences for children of exposure to this virus in utero are completely unknown. To learn more, over 30 clinicians and over 30 researchers from across Columbia University campuses and schools are teaming up to develop the world's largest longitudinal neurodevelopmental follow up of babies born to mothers infected with SARS-CoV-2 at various points during pregnancy, in comparison to control babies born to SARS-CoV-2 negative mothers. The strength of this collaborative approach is the ability to study numerous outcomes and look at numerous potential mechanisms. A group co-led by neonatologist Anna Penn, MD, PhD, and obstetrician Ron Wapner, MD, for example, will tackle questions of placental insufficiency, inflammatory markers, and genetic vulnerability. A group co-led by pediatrician Dani Dumitriu, MD, PhD and psychologist Catherine Monk, PhD, will investigate the precise neurodevelopmental domains and trajectories affected by the pandemic and/or in utero exposure to the virus. "Together, this comprehensive dataset will be invaluable in helping us understand the longterm consequence of maternal infection during pregnancy, ultimately helping us develop preventative management for this vulnerable population," says Dr. Dumitriu.