COVID-19 Research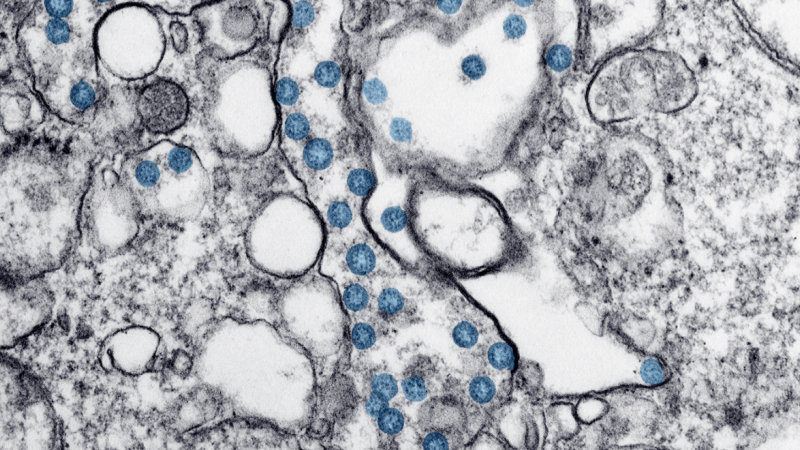 Since the emergence of COVID-19 in early 2020 physician scientists in the Department of Pediatrics have focused on the myriad questions raised by the virus and its impact on infants, children, and adolescents. Researchers in almost every division in our department have collaborated with experts throughout Columbia's departments and schools, and at centers around the country and world. A few of our many projects are highlighted below. 
First Description of MIS-C 
In mid-April, previously healthy children began presenting with signs of a severe inflammatory syndrome resembling Kawasaki disease following infection with COVID-19. Columbia pediatricians described the first 17 children admitted to NewYork-Presbyterian Morgan Stanley Children's Hospital with this condition, now known as multi-inflammatory syndrome in children or MIS-C. "Public awareness of the disease was dramatically heightened since we wrote the report," notes Eva Cheung, MD, "and that may have prompted parents to bring in kids earlier, enabling us to move ahead with treatments earlier." The researchers developed a now widely used treatment protocol for MIS-C. 
Novel Nasal Spray to Prevent COVID-19 Transmission 
A nasal antiviral created by Columbia researchers blocked transmission of SARS-CoV-2 in ferrets, suggesting the nasal spray also may prevent infection in people exposed to the coronavirus. The compound in the spray—a lipopeptide developed by Anne Moscona, MD, and Matteo Porotto, PhD, professors in the Department of Pediatrics and directors of the Center for Host-Pathogen Interaction—is designed to prevent the virus from entering host cells. They hope to rapidly advance this preventive approach to human trials. "We are now working to prepare a pan-coronavirus lipopeptide in case new coronaviruses emerge, and to develop the strategy into a platform that is prepared to rapidly respond with effective prevention for other emergent viruses to halt or contain future pandemics," says Dr. Moscona. Read more here and here.
Children's Antibody Response is Unique
A recent study from Columbia University researchers has found that children and adults produce different types and amounts of antibodies in response to infection with the new coronavirus, SARS-CoV-2. The differences in antibodies suggest the course of the infection and immune response is distinct in children and most children easily clear the virus from their bodies. "In kids, the infectious course is much shorter and probably not as disseminated as in adults," Matteo Porotto, PhD says. "Kids may clear this virus more efficiently than adults, and they may not need a strong antibody immune response to get rid of it." Read more here and here.
Sancho-Shimizu V, Brodin P, Cobat A, Biggs CM, Toubiana J, Lucas CL, Henrickson SE, Belot A, Tangye SG, Milner JD, Levin M, Abel L, Bogunovic D, Casanova JL, Zhang SY. SARS-CoV-2-related MIS-C: A key to the viral and genetic causes of Kawasaki disease? J Exp Med. 2021 Jun 7;218(6) PMID: 33904890
Dumitriu D, Gyamfi-Bannerman C. Understanding Risk for Newborns Born to SARS-CoV-2-Positive Mothers. JAMA. 2021 May 25;325(20):2051-2052. doi: 10.1001/jama.2021.6210.PMID: 33914045
Hameed F, Palatulan E, Jaywant A, Said R, Lau C, Sood V, Layton A, Gellhorn A. Reply to letter re "Outcomes of a COVID-19 Recovery Program for Patients Hospitalized with SARS-CoV-2 Infection in New York City: A Prospective Cohort Study." PM R. 2021 May 9. PMID: 33966358
Jolliffe DA, Camargo CA Jr, Sluyter JD, Aglipay M, Aloia JF, Ganmaa D, Bergman P, Bischoff-Ferrari HA, Borzutzky A, Damsgaard CT, Dubnov-Raz G, Esposito S, Gilham C, Ginde AA, Golan-Tripto I, Goodall EC, Grant CC, Griffiths CJ, Hibbs AM, Janssens W, Khadilkar AV, Laaksi I, Lee MT, Loeb M, Maguire JL, Majak P, Mauger DT, Manaseki-Holland S, Murdoch DR, Nakashima A, Neale RE, Pham H, Rake C, Rees JR, Rosendahl J, Scragg R, Shah D, Shimizu Y, Simpson-Yap S, Trilok-Kumar G, Urashima M, Martineau AR. Vitamin D supplementation to prevent acute respiratory infections: a systematic review and meta-analysis of aggregate data from randomised controlled trials. Lancet Diabetes Endocrinol. 2021 May;9(5):276-292. PMID: 33798465
Friedman S, Krause MC, Pethe K, Caddle S, Finkel M, Glassman ME, Kostacos C, Robbins-Milne L, Bracho-Sanchez E, Soren K, Stockwell M, Lane M. Managing the COVID-19 Pandemic Using Quality Improvement Principles: A New York City Pediatric Primary Care Experience. Pediatr Qual Saf. 2021 May 5;6(3):e402. PMID: 33977191.
Zachariah P. Severity predictors in pediatric SARS-CoV-2 and MIS-C. J Pediatr. 2021 May;232:307-310. PMID: 33896460
Congdon JL, Kair LR, Flaherman VJ, Wood KE, LoFrumento MA, Nwaobasi-Iwuh E, Phillipi CA; Better Outcomes through Research for Newborns (BORN) Network. Management and Early Outcomes of Neonates Born to Women with SARS-CoV-2 in 16 U.S. Hospitals. Am J Perinatol. 2021 May;38(6):622-631. PMID: 33723834
Moerdler S, Gampel B, Levine JM, Chou A, Madhusoodhan P, Oberg JA, Pierro J, Roberts SS, Satwani P. COVID-19 has changed the way we think about training future pediatric hematologists/oncologists. Pediatr Blood Cancer. 2021 Apr 29. PMID: 33913620
Motelow JE, Kahn S, Wilson PT. COVID-19 Mortality in a Pediatric Patient with Hemoglobin SC Disease and Alpha-Thalassemia Trait. Case Reports Crit Care. 2021 Apr 27;2021:6617362.
Zork NM, Markan A, Sheen JJ, Aubey J, Saiman L, Goffman D. Serial surveillance for SARS-CoV-2 in hospitalized antepartum women. Am J Obstet Gynecol. 2021 Apr 24:S0002-9378(21)00451-8.
Risma KA, Edwards KM, Hummell DS, Little FF, Norton AE, Stallings A, Wood RA, Milner JD. Potential mechanisms of anaphylaxis to COVID-19 mRNA vaccines. J Allergy Clin Immunol. 2021 Apr 20:S0091-6749(21)00565-0. PMID: 33857566
Mackay S, Saqi A, Baldwin MR, Sims PA, Farber DL. Longitudinal profiling of respiratory and systemic immune responses reveals myeloid cell-driven lung inflammation in severe COVID-19. Immunity. 2021 Apr 13;54(4):797-814.e6. PMID: 33765436
Mehta M, Purpura LJ, McConville TH, Neidell MJ, Anderson MR, Bernstein EJ, Dietz DE, Laracy J, Gunaratne SH, Miller EH, Cheng J, Zucker J, Shah SS, Chaudhuri S, Gordillo CA, Patel SR, Guo TW, Karaaslan LE, Reshef R, Miko BA, Bathon JM, Pereira MR, Uhlemann AC, Yin MT, Sobieszczyk ME. What about tocilizumab? A retrospective study from a NYC Hospital during the COVID-19 outbreak. PLoS One. 2021 Apr 8;16(4) PMID: 33831046
Kowanda M, Cartner L, Kentros C, Geltzeiler AR, Singer KE, Weaver WC, Lehman CD, Smith S, Smith RS, Walsh LK, Diehl K, Nagpal N, Brooks E, Mebane CM, Wilson AL, Marvin AR, White LC, Law JK, Jensen W, Daniels AM, Tjernagel J, Snyder LG, Taylor CM, Chung WK. Availability of Services and Caregiver Burden: Supporting Individuals With Neurogenetic Conditions During the COVID-19 Pandemic. J Child Neurol. 2021 Apr 8:8830738211001209. PMID: 33829918
Perez A, Cantor A, Rudolph B, Miller J, Kogan-Liberman D, Gao Q, Da Silva B, Margolis KG, Ovchinsky N, Martinez M. Liver involvement in children with SARS-COV-2 infection: Two distinct clinical phenotypes caused by the same virus. Liver Int. 2021 Apr 7. PMID: 33826804
Finn MT, Gogia S, Ingrassia JJ, Cohen M, Madhavan MV, Nabavi Nouri S, Brailovsky Y, Masoumi A, Fried JA, Uriel N, Agerstrand CI, Eisenberger A, Einstein AJ, Brodie D, B Rosenzweig E, Leon MB, Takeda K, Pucillo A, Green P, Kirtane AJ, Parikh SA, Sethi SS. Pulmonary Embolism Response Team utilization during the COVID-19 pandemic. Vasc Med. 2021 Apr 4. PMID: 33818200
Szabo PA, Dogra P, Gray JI, Wells SB, Connors TJ, Weisberg SP, Krupska I, Matsumoto R, Poon MML, Idzikowski E, Morris SE, Pasin C, Yates AJ, Ku A, Chait M, Davis-Porada J, Guo XV, Zhou J, Steinle M, Ahimaz P, Giordano J, Disco M, Harrington E, Levinson E, Spiegel E, Andrews C, Griffin E, Hernan R, Wynn J. COVID contingencies: Early epicenter experiences of different genetics clinics at a New York City institution inform emergency adaptation strategies. J Genet Couns. 2021 Mar 18. PMID: 33734519
Rodriguez VA, Bhave S, Chen R, Pang C, Hripcsak G, Sengupta S, Elhadad N, Green R, Adelman J, Metitiri KS, Elias P, Groves H, Mohan S, Natarajan K, Perotte A. Development and validation of prediction models for mechanical ventilation, renal replacement therapy, and readmission in COVID-19 patients. J Am Med Inform Assoc. 2021 Mar 11:ocab029. PMID: 33706377
Mantell BS, Lytrivi ID, Lee TM. Spectrum of clinical presentation of COVID-19 in paediatric patients with cardiomyopathy and heart failure. Cardiol Young. 2021 Mar 9:1-2. PMID: 33686929
Tam SS, Picoraro JA, Gupta SK, Oliva S, Furlano RI, Walsh CM. International Pediatric Gastroenterology COVID-19 Alliance. Changes to Pediatric Gastroenterology Practice during the COVID-19 Pandemic and Lessons Learned: An International Survey of Division and Group Heads. Gastroenterology. 2021 Mar 3:S0016-5085(21)00469-8. Online ahead of print. PMID: 33675745
Shaykh R, Leftin S, Suh S, Spencer R, Gorelik M, Wilson PT, Diamond R. Reversible Coronary Artery Aneurysm with Delayed Anti-inflammatory Therapy in Multisystem Inflammatory Syndrome in Children. JACC Case Rep. 2021 Feb 24. PMID: 33649746
Friedman S, Craddock KE, Pitkowsky Z, Catallozzi M. Incorporating Near Peers for Teaching and Fast Feedback in a Rapidly Developed Virtual Pediatric Clerkship Curriculum in Response to the COVID Pandemic. Med Sci Educ. 2021 Feb 23:1-2. Online ahead of print. PMID: 33643686
Moerdler S, Steinberg DM, Jin Z, Cole PD, Levy AS, Rosenthal SL. Well-Being of Pediatric Hematology Oncology Providers and Staff During the COVID-19 Pandemic in the New York and New Jersey Epicenter. JCO Oncol Pract. 2021 Feb 17:OP2000882. Online ahead of print.PMID: 33596094
de Vries RD, Schmitz KS, Bovier FT, Predella C, Khao J, Noack D, Haagmans BL, Herfst S, Stearns KN, Drew-Bear J, Biswas S, Rockx B, McGill G, Dorrello NV, Gellman SH, Alabi CA, de Swart RL, Moscona A, Porotto M.S Intranasal fusion inhibitory lipopeptide prevents direct-contact SARS-CoV-2transmission in ferrets. Science. 2021 Feb 17. Online ahead of print.PMID: 33597220
Theodore DA, Greendyke WG, Miko B, Whittier S, Green DA, Shoucri S, Verna EC, Zucker J, Sobieszczyk ME, Aaron JG, Scully BE, Saiman L, Pereira M, Furuya EY. Cycle Thresholds Among Solid Organ Transplant Recipients Testing Positive for SARS-CoV-2. Transplantation. 2021 Feb 15. Online ahead of print. PMID: 33606483
Henderson LA, Friedman KG, Kernan KF, Canna SW, Gorelik M, Lapidus SK, Bassiri H, Behrens EM, Ferris A, Schulert GS, Seo P, Son MBF, Tremoulet AH, Yeung RSM, Karp DR, Mehta JJ. Reply to Prophylactic Anticoagulation: Comment on the ACR Guidance for Management of Multisystem Inflammatory Syndrome in Children. Arthritis Rheumatol. 2021 Feb 14. PMID: 33586355
Lauren BN, Silver ER, Faye AS, Rogers AM, Woo Baidal JA, Ozanne EM, Hur C. Predictors of households at risk for food insecurity in the United States during the COVID-19 pandemic. Public Health Nutr. 2021 Jan 27:1-19. Online ahead of print. PMID: 33500018
Sam-Agudu NA, Rabie H, Pipo MT, Byamungu LN, Masekela R, van der Zalm MM, Redfern A, Dramowski A, Mukalay A, Gachuno OW, Mongweli N, Kinuthia J, Ishoso DK, Amoako E, Agyare E, Agbeno EK, Jibril AM, Abdullahi AM, Amadi O, Umar UM, Ayele BT, Machekano RN, Nyasulu PS, Hermans MP, Otshudiema JO, Bongo-Pasi Nswe C, Kayembe JN, Mbala-Kingebeni P, Muyembe-Tamfum JJ, Aanyu HT, Musoke P, Fowler MG, Sewankambo N, Suleman F, Adejumo P, Tsegaye A, Mteta A, Noormahomed EV, Deckelbaum RJ, Zumla A, Mavungu Landu DJ, Tshilolo L, Zigabe S, Goga A, Mills EJ, Umar LW, Kruger M, Mofenson LM, Nachega JB; for investigators in the AFREhealth COVID-19 Research Collaboration on Children and Adolescents. The Critical Need for Pooled Data on COVID-19 in African Children: An AFREhealth Call for Action through Multi-Country Research Collaboration. Clin Infect Dis. 2021 Feb 13:ciab142. Online ahead of print. PMID: 33580256
Naka F, Melnick L, Gorelik M, Morel KD. A dermatologic perspective on multisystem inflammatory syndrome in children. Clin Dermatol. 2021 Jan-Feb;39(1):163-168.
Steinberg DM, Andresen JA, Pahl DA, Licursi M, Rosenthal SL. "I've Weathered Really Horrible Storms Long Before This": The Experiences of Parents Caring for Children with Hematological and Oncological Conditions during the Early Months of the COVID-19 Pandemic in the U.S. J Clin Psychol Med Settings. 2021 Jan 25:1-8. Online ahead of print. PMID: 33492628
Costich M, Robbins-Milne L, Bracho-Sanchez E, Lane M, Friedman S. Design and implementation of an interactive, competency-based pilot pediatric telemedicine curriculum. Med Educ Online. 2021 Dec;26(1):1911019. PMID: 33794754
Lin JE, Asfour A, Sewell TB, Hooe B, Pryce P, Earley C, Shen MY, Kerner-Rossi M, Thakur KT, Vargas WS, Silver WG, Geneslaw AS. Neurological issues in children with COVID-19. Neurosci Lett. 2021 Jan 19;743:135567. Epub 2020 Dec 19.PMID: 33352286
Forster CS, Nguyen ST, Powell WT, Moore DJ, Ho J, Heyman MB, Wenger TL, Gonzalez F, Hostetter M, Nowalk A, Rassbach CE, Boyer D, Weiss P, Blankenburg RL, Orange JS, Ackerman KG, Burns AM; National Pediatric Physician-Scientist Collaborative Workgroup. Perspectives from the Society for Pediatric Research: advice on sustaining science and mentoring during COVID-19. Pediatr Res. 2021 Jan 19:1-6. Online ahead of print. PMID: 33469179
Miller J, Martinez M, Margolis K. Gastrointestinal Symptoms Prevalent in Both Children with MIS-C and those with COVID-19. Gastroenterology. 2021 Jan 13:S0016-5085(21)00076-7. Online ahead of print.
Fenlon Iii EP, Chen S, Ruzal-Shapiro CB, Jaramillo D, Maddocks ABR. Extracardiac imaging findings in COVID-19-associated multisystem inflammatory syndrome in children. Pediatr Radiol. 2021 Jan 12:1-9. Online ahead of print.PMID: 33433671
White LC, Law JK, Daniels AM, Toroney J, Vernoia B, Xiao S; SPARK Consortium, Feliciano P, Chung WK Brief Report: Impact of COVID-19 on Individuals with ASD and Their Caregivers: A Perspective from the SPARK Cohort. .J Autism Dev Disord. 2021 Jan 2:1-8. doi: 10.1007/s10803-020-04816-6. Online ahead of print.PMID: 33387233
Lobritto S, Danziger-Isakov L, Michaels MG, Mazariegos GV. Impact of COVID-19 Pandemic on Pediatrics and Pediatric Transplantation Programs. Front Pediatr. 2020 Dec 10;8:612627. eCollection 2020.PMID: 33363069
Saslaw M, Glassman ME, Keown MK, Orange J, Stockwell MS. Relationship-Centered Care in a Novel Dual-Visit Model COVID Nursery Follow-Up Clinic. J Patient Exp. 2020 Dec;7(6):998-1001. Epub 2020 Nov 24. PMID: 33457537
Shane AL, Sato AI, Kao C, Adler-Shohet FC, Vora SB, Auletta JJ, Nachman S, Raabe VN, Inagaki K, Akinboyo IC, Woods C, Alsulami AO, Kainth MK, Santos RP, Espinosa CM, Burns JE, Cunningham CK, Dominguez SR, Martinez BL, Zhu F, Crews J, Kitano T, Saiman L, Kotloff K. A Pediatric Infectious Diseases Perspective of Severe Acute Respiratory Syndrome Coronavirus 2 (SARS-CoV-2) and Novel Coronavirus Disease 2019 (COVID-19) in Children​. J Pediatric Infect Dis Soc. 2020 Nov 10;9(5):596-608.
Neu N, Nee M, Savitt J, Schneider Connelly L, Mosiello L. COVID-19 in Pediatric Long-Term Care: How Infection Control & Prevention Practices Minimized the Impact of the Pandemic on Healthcare Providers and Residents. J Pediatric Infect Dis Soc. 2020 Nov 10;9(5): 626-629.
Weisberg SP, Connors TJ, Zhu Y, Baldwin MR, Lin WH, Wontakal S, Szabo PA, Wells SB, Dogra P, Gray J, Idzikowski E, Stelitano D, Bovier FT, Davis-Porada J, Matsumoto R, Li Poon MM, Chait M, Mathieu C, Horvat B, Decimo D, Hudson KE, Dei Zotti F, Bitan ZC, La Carpia F, Ferrara SA, Mace E, Milner J, Moscona A, Hod E, Porotto M, Farber DL. Distinct antibody responses to SARS-CoV-2 in children and adults across the COVID-19 clinical spectrum. Nat Immunol. 2020 Nov 5.
McLaren SH, Dayan PS, Zachariah P, McCann TA, Lubell TR. Presence and Duration of Symptoms in Febrile Infants with and Without SARS-CoV-2 Infection. Pediatr Infect Dis J. 2020 Nov;39(11): e372-e374.
Lovinsky-Desir S, Deshpande DR, De A, Murray L, Stingone JA, Chan A, Patel N, Rai N, DiMango E, Milner J, Kattan M. Asthma among hospitalized patients with COVID-19 and related outcomes. J Allergy Clin Immunol. 2020 Nov;146(5):1027-1034.
Choi T, Fremed MA, Starc TJ, Weller R, Cheung E, Ferris A, Silver ES and Liberman L. MIS-C and Cardiac Conduction Abnormalities. Pediatrics. 2020 Nov 12.
Kahwash BM, Deshpande DR, Guo C, Panganiban CM, Wangberg H, Craig TJ. Allergy/Immunology Trainee Experiences During the COVID-19 Pandemic: AAAAI Work Group Report of the Fellows-in-Training Committee. J Allergy Clin Immunol Pract. 2020 Nov 2:S2213-2198(20)31085-0.
Cantor A, Miller J, Zachariah P, DaSilva B, Margolis K, Martinez M. Acute hepatitis is a prominent presentation of the multisystem inflammatory syndrome in children: a single-center report. Hepatology. 2020 Nov;72(5):1522-1527.
Outlaw VK, Bovier FT, Mears MC, Cajimat MN, Zhu Y, Lin MJ, Addetia A, Lieberman NAP, Peddu V, Xie X, Shi PY, Greninger AL, Gellman SH, Bente DA, Moscona A, Porotto M. Inhibition of Coronavirus Entry In Vitro and Ex Vivo by a Lipid-Conjugated Peptide Derived from the SARS-CoV-2 Spike Glycoprotein HRC Domain. mBio. 2020 Oct 20;11(5): e01935-20.
Saiman L, Acker KP, Dumitru D, Messina M, Johnson C, Zachariah P, Abreu W, Saslaw M, Keown MK, Hanft E, Liao G, Johnson D, Robinson K, Streltsova S, Valderrama N, Markan A, Rosado M, Krishnamurthy G, Sahni R, Penn AA, Sheen JJ, Zork N, Aubey J, Oxford-Horrey C, Goffman D. Infection prevention and control for labor and delivery, well baby nurseries, and neonatal intensive care units. Semin Perinatol. 2020 Oct 12:151320.
Dumitriu D, Emeruwa UN, Hanft E, Liao GV, Ludwig E, Walzer L, Arditi B, Saslaw M, Andrikopoulou M, Scripps T, Baptiste C, Khan A, Breslin N, Rubenstein D, Simpson LL, Kyle MH, Friedman AM, Hirsch DS, Miller RS, Fernández CR, Fuchs KM, Keown MK, Glassman ME, Stephens A, Gupta A, Sultan S, Sibblies C, Whittier S, Abreu W, Akita F, Penn A, D'Alton ME, Orange JS, Goffman D, Saiman L, Stockwell MS, Gyamfi-Bannerman C. Outcomes of Neonates Born to Mothers With Severe Acute Respiratory Syndrome Coronavirus 2 Infection at a Large Medical Center in New York City. JAMA Pediatr. 2020 Oct 12:e204298.
Lewis MJ and Anderson BR, Fremed MA, Argenio M, Krishnan U, Weller R, Levasseur S, Sommer R, Lytrivi I, Bacha E, Chung WK, Rosenzweig EB, Starc T, Rosenbaum M. The impact of coronavirus disease 2019 (COVID-19) on patients with congenital heart disease across the lifespan: the experience of an academic congenital heart disease center in New York City. J Am Heart Assoc. October 14, 2020.
Deep A, Knight P, Kernie SG, D'Silva P, Sobin B, Best T, Zorilla M, Carson L, Zoica B, Ahn D. (2020) A hybrid model of pediatric and adult critical care during the COVID-19 surge: The experience of two tertiary hospitals in London and New York. Pediatric Critical Care Medicine. Published online Oct 7, 2020. PMID 33027239
Niaz T, Fremed MA, Johnson J, Snyder C, Glickstein JS, Altman C, Hope K, Sanchez de Toledo J, Alain F, Miller J, Misra N and Chowdhury D, on behalf of the AAP: SOCCS Publications and Communications sub-committee. Role of the pediatric cardiologist in COVID-19. Pediatric Cardiology, 2020 Oct 4;1-17.
Miller J, Cantor A, Zachariah P, Ahn D, Martinez M. and Margolis K. Gastrointestinal symptoms as a major presentation component of a novel multisystem inflammatory syndrome in children (MIS-C) that is related to COVID-19: a single center experience of 44 cases. Gastroenterology. 2020 Oct;159(4):1571-1574.
Jonat B, Gorelik M, Boneparth A, Geneslaw AS, Zachariah P, Shah A, Broglie L, Duran J, Morel KD, Zorilla M, Svoboda L, Johnson C, Cheng J, Garzon MC, Silver WG, Margolis KG, Neunert C, Lytrivi I, Milner J, Kernie SG, Cheung EW. Multisystem inflammatory syndrome in Children associated with coronavirus disease in a children's hospital in New York City: Patient characteristics and institutional protocol for evaluation, management, and follow-up. Pediatric Critical Care Medicine. Published online Sept. 29, 2020. PMID 33003176
Mahajan R, Lipton M, Broglie L, Jain NG, Uy NS. Eculizumab treatment for renal failure in a pediatric patient with COVID-19. J Nephrol. 2020 Sep 26:1-4.
Phillips L, Pavisic J, Kaur D, Dorrello NV, Broglie L, Hijiya N. Successful management of SARS-CoV-2 acute respiratory distress syndrome and newly diagnosed acute lymphoblastic leukemia. Blood Adv. 2020 Sep 22;4(18):4358-4361.
Morgan RW, Kienzle M, Sen AI, Kilbaugh TJ, Dewan M, Raymond TT, Himebauch AS, Berg RA, Tegtmeyer K, Nadkarni VM, Topjian AA, Sutton RM, Wolfe HA. Pediatric Resuscitation Practices During the Coronavirus Disease 2019 Pandemic. Pediatr Crit Care Med. 2020 Sep;21(9):e651-e660.
Gati SB, Bloomhardt HM, McArthur EA. COVID-19: Widening Health Disparities Among Pediatric Populations. Am J Public Health. 2020 Sep;110(9):1358-1359.
Spencer R, Choi NH, Potter K, Suh S, Fremed M. Covid-19 and the young heart: what are we missing? World J. Pediatr. Sept 9, 2020.
Spencer R, Closson RC, Gorelik M, Boneparth AD, Hough RF, Acker KP, Krishnan U. COVID-19 Inflammatory Syndrome with Clinical Features Resembling Kawasaki Disease. Pediatrics. 2020 Sep;146(3): e20201845.
Diamond R, Fischer A, Hooe B, Sewell TB, Schweickert A, Ahn D, Jamal N, Zachariah P, Cheng J, Abreu W, Giordano M. A Clinical Pathway for Hospitalized Pediatric Patients With Initial SARS-CoV-2 Infection. Hosp Pediatr. 2020 Sep;10(9):810-819.
Shekerdemian LS, Mahmood NR, Wolfe KK, Riggs BJ, Ross CE, McKiernan CA, Heidemann SM, Kleinman LC, Sen AI, Hall MW, Priestley MA, McGuire JK, Boukas K, Sharron MP, Burns JP. International COVID-19 PICU Collaborative. Characteristics and Outcomes of Children with Coronavirus Disease 2019 (COVID-19) Infection Admitted to US and Canadian Pediatric Intensive Care Units. JAMA Pediatr. 2020 Sep 1;174(9):868-873.
Goldshtrom N, Vargas D, Vasquez A, Kim F, Desai K, Turner ME, Barry O, Torres A, Levasseur S, Strletsova S, Gupta PR, Defazio JR, Duron V, Middlesworth W, Saiman L, Miller R, Goffman D, Bacha EA, Kalfa D, LaPar DJ, Krishnamurthy G. Neonates With Complex Cardiac Malformation and Congenital Diaphragmatic Hernia Born to SARS-CoV-2 Positive Women-A Single Center Experience. World J Pediatr Congenit Heart Surg. 2020 Aug 27
Gerall C, Cheung EW, Klein-Cloud R, Kreines E, Brewer M, Middlesworth W. Allocation of resources and development of guidelines for extracorporeal membrane oxygenation (ECMO): Experience from a pediatric center in the epicenter of the COVID-19 pandemic. J Pediatr Surg. 2020 Aug 26:S0022-3468(20)30593-5.
Abel D, Shen MY, Abid Z, Hennigan C, Boneparth A, Miller EH, Uhlemann AC, McBrian DK, Thakur K, Silver W, Bain JM. Encephalopathy and bilateral thalamic lesions in a child with MIS-C associated with COVID-19. Neurology. 2020 Aug 26
Jamal N, Whittier SW, Carter RC, Zachariah P. Biphasic Variation Over Time in Presenting Features of Patients with COVID-19. Pediatrics. August 2020.
Choi NH, Silver ES, Fremed M, Liberman L. COVID-19 reveals Brugada pattern in adolescent patient. Cardiol Young. 2020 Aug 3:1-3.
Fremed MA, Lytrivi, ID, Liberman L, Anderson BR,, Barry OM, Choudhury TA, Chrisomalis-Dring S, Ferris A, Glickstein JS, Krishnan U, Levasseur S, Rosenzweig EB, Shah A, Silver ES, Suh S, Turner ME, Weller R, Woo, J and Starc TJ on behalf of the CUIMC Pediatric/Adult Congenital Heart Research Collaborative. Cardiac Workup and Management in Hospitalized Children with COVID-19: Recommendations for the Pediatric Cardiologist. Cardiol Young. 2020 Jul;30(7):907-10.
Lauer JK, Acker KP, Saiman L, Advincula AA, Berkowtiz RL. PPE during a pandemic: The experience of obtaining PPE and lessons learned from a department of obstetrics and gynecology in New York City. Semin Perinatol. 2020 Jul 23:151293.
Henderson LA, Canna SW, Friedman KG, Gorelik M, Lapidus SK, Bassiri H, Behrens EM, Ferris A, Kernan KF, Schulert GS, Seo P, F Son MB, Tremoulet AH, Yeung RSM, Mudano AS, Turner AS, Karp DR, Mehta JJ. American College of Rheumatology Clinical Guidance for Multisystem Inflammatory Syndrome in Children Associated With SARS-CoV-2 and Hyperinflammation in Pediatric COVID-19: Version 1. Arthritis Rheumatol. 2020 Jul 23:10.1002/art.41454.
Mallon D, Pohl JF, Phatak UP, Fernandes M, Rosen JM, Lusman SS, Nylund CM, Jump CS, Solomon AB, Srinath A, Singer A, Harb R, Rodriguez-Baez N, Whitfield Van Buren KL, Koyfman S, Bhatt R, Soler-Rodriguez DM, Sivagnanam M, Lee CK, NASPGHAN Training Committee COVID-19 Survey Working Group. Impact of COVID-19 on Pediatric Gastroenterology Fellow Training in America. J Pediatr Gastroenterol Nutrition. July, 2020.
Kyle MH, Glassman ME, Khan A, Fernández CR, Hanft E, Emeruwa UN, Scripps T, Walzer L, Liao GV, Saslaw M, Rubenstein D, Hirsch DS, Keown MK, Stephens A, Mollicone I, Bence ML, Gupta A, Sultan S, Sibblies C, Whittier S, Abreu W, Akita F, Penn A, Orange JS, Saiman L, Welch MG, Gyamfi-Bannerman C, Stockwell MS, Dumitriu D. A review of newborn outcomes during the COVID-19 pandemic. Semin Perinatol. 2020 Jul 23:151286.
Oshiro K, Barry O, Turner M, Torres A, Crystal M, Vincent J. Non-elective Cardiac Catheterization during COVID-19 pandemic: A Single Center Experience. Journal of Invasive Cardiology. June 2020.
Krishnan US, Krishnan SS, Jain S, Chavolla-Calderon MB, Lewis M, Chung WK, Rosenzweig EB. SARS-CoV-2 Infection in Patients with Down Syndrome, Congenital Heart Disease, and Pulmonary Hypertension: Is Down Syndrome a Risk Factor? J Pediatr. Published:June 27, 2020.
Gampel B, Troullioud Lucas AG, Broglie L, Gartrell-Corrado RD, Lee MT, Levine J, Orjuela-Grimm M, Satwani P, Glade-Bender J, Roberts SS. COVID-19 disease in New York City pediatric hematology and oncology patients. Pediatric Blood & Cancer. 2020 June 26.
Spencer R, Chaves DV, Brooks MC, Goldshtrom N, Moroz L, Miller R, Glickstein J, Levasseur S,Bacha EA, Turner ME, Farooqi KM. Performing an urgent neonatal cardiac intervention safely during the COVID-19 pandemic. Prog Pediatr Cardiol. 2020 Jun 25
Lipton M, Kavanagh C, Mahajan R, Jain M, Uy N, Dogra S, and Lin F. Role of Pediatric Nephrologists in Managing Adults with AKI due to COVID-19. Pediatric Nephrology, online ahead of print, June 25, 2020.
Lindberg LD, Bell DL, Kantor LM. The Sexual and Reproductive Health of Adolescents and Young Adults During the COVID-19 Pandemic. Perspect Sex Reprod Health, 2020 Jun 14. Online ahead of print.
Lieberman NAP, Peddu V, Xie H, Shrestha L, Huang ML, Mears MC, Cajimat MN, Bente DA, Shi PY, Bovier F, Roychoudhury P, Jerome KR, Moscona A, Porotto M, Greninger AL. In vivo antiviral host response to SARS-CoV-2 by viral load, sex, and age. bioRxiv. June 22, 2020
Lee H, Mantell BS, Richmond ME, Law SP, Zuckerman WA, Addonizio LJ, Lee, TM, Lytrivi, ID. Varying Presentations of COVID‐19 in Young Heart Transplant Recipients: A Case Series. Pediatric Transplantation, 15 June 2020
Farooqi KM, Ghoshhajra BB, Shah AM, Einstein AJ, Hlavacek A, Han BK. Recommendations for Risk Stratified Use of Cardiac Computed Tomography for Congenital Heart Disease During the COVID-19 Pandemic. JCCT. 2020 June 9.
Zachariah P, Johnson CL, Halabi KC, Ahn D, Sen AI, Fischer A, Banker SL, Giordano M, Manice CS, Diamond R, Sewell TB, Schweickert AJ, Babineau JR, Carter RC, Fenster DB, Orange JS, McCann TA, Kernie SG, Saiman L, for the Columbia Pediatric COVID-19 Management Group. Epidemiology, Clinical Features, and Disease Severity in Patients with Coronavirus Disease 2019 (COVID-19) in a Children's Hospital in New York City, New York. JAMA Pediatrics, June 2020.
Cheung EW, Zachariah P, Gorelik M, Boneparth A, Kernie SG, Orange JS, Milner JD. Multisystem Inflammatory Syndrome Related to COVID-19 in Previously Healthy Children and Adolescents in New York City. JAMA. Published online June 8, 2020. doi:10.1001/jama.2020.10374.
Pereira EM, Columbia University Clinical Genetics Professionals, Chung WK. COVID-19's Impact on Genetics at One Medical Center in New York. Genet Med. 2020 Jun 5.
Sethi SS, Zilinyi R, Green P, Eisenberger A, Brodie D, Agerstrand C, Takeda K, Kirtane AJ, Parikh SA, Rosenzweig EB, for the CUIMC PERT team. Right Ventricular Clot in Transit in COVID-19: Implications for the Pulmonary Embolism Response Team. JACC Case Reports, May 2020.
Stylianos S, Mesa-Jonassen AE, Albanese CT, Bacha EA, Stark N, Guida SJ, Goffman D, Saiman L, Kernie SG, Lalwani AK, Cassai M, Sun LS. The Perioperative Services Response at a Major Children's Hospital During the Peak of the COVID-19 Pandemic in New York City. Ann Surg. 2020 May 22.
Zachariah P, Halabi KC, Johnson CL, Whitter S, Sepulveda J, Green DA. Symptomatic Infants have Higher Nasopharyngeal SARS-CoV-2 Viral Loads but Less Severe Disease than Older Children [published online ahead of print, 2020 May 20]. Clin Infect Dis. 2020.
Sinha A. King Lear Under  COVID-19 Lockdown. JAMA 2020;323(18):1758-1759.
Frieden IJ, Püttgen KB, Drolet BA, Garzon MC, Chamlin SL, Pope E,  Mancini AJ, Lauren CT, Mathes EF, Siegel DH, Gupta D, Haggstrom AN, Tollefson MM, Baselga E, Morel KD, Shah SD, Holland KE, Adams DM, Horii KA, Newell BD, McCuaig CC, Nopper AJ, Metry DW, Maguiness S; Hemangioma Investigator Group. Management of Infantile Hemangiomas during the  COVID  Pandemic. Pediatr Dermatol. 2020 Apr 16. [Epub ahead of print
Woo Baidal JA, Chang J, Hulse E, Turetsky R, Parkinson K, Rausch JC. Zooming Towards a Telehealth Solution for Vulnerable Children with Obesity During COVID-19. Obesity, 2020 Apr 30. doi: 10.1002/oby.22860. [Epub ahead of print].
Dugue R,  Cay-Martínez KC,  Thakur K , Garcia JA , Chauhan L V, Williams S H, Briese T,  Jain K,  Foca M,  McBrian DK,  Bain JM,  Lipkin WI,  Mishra N. Neurologic manifestations in an infant with  COVID-19. Neurology. 2020 Apr 23
Chiotos K, Hayes M, Kimberlin DW, Jones SB, James SH, Pinninti SG, Yarbrough A, Abzug MJ, MacBrayne CE, Soma VL, Dulek DE, Vora SB, Waghmare A, Wolf J, Olivero R, Grapentine S, Wattier RL, Bio L, Cross SJ, Dillman NO, Downes KJ, Timberlake K, Young J, Orscheln RC, Tamma PD, Schwenk HT, Zachariah P, Aldrich M, Goldman DL, Groves HE, Lamb GS, Tribble AC, Hersh AL, Thorell EA, Denison MR, Ratner AJ, Newland JG, Nakamura MM. Multicenter initial guidance on use of antivirals for children with COVID-19/SARS-CoV-2. J Pediatric Infect Dis Soc. 2020 Apr 22. [Epub ahead of print]
Morray BH, Gordon BM, Crystal MA, Goldstein BH, Qureshi AM, Torres AJ, Epstein SM, Crittendon I, Ing FF, Sathanandam SK. Resource Allocation and Decision Making for Pediatric and Congenital Cardiac Catheterization During the Novel Coronavirus SARS-CoV-2 (COVID-19) Pandemic: A U.S. Multi-Institutional Perspective. J Invasive Cardiol. 2020 Apr 9.
Horn E, Chakinala M, Oudiz R, Joseloff E and Rosenzweig EB. Could Pulmonary Arterial Hypertension (PAH) Patients be at a Lower Risk from Severe COVID-19? Pulmonary Circulation. April 2020.
Reynolds SD, Mathur AN, Chiu YE, Brandling-Bennett HA, Pope E, Siegel MP, Holland KE, Paller AS, Siegfried EC, Tom WL, Lara-Corrales I, Tollefson MM, Maguiness S, Eichenfield LF, Sugarman J, Frieden IJ, Oza VS, Cipriano SD, Huang JT, Shah SD, Lauren CT, Castelo-Soccio L, McMahon P, Cordoro KM. Systemic Immunosuppressive Therapy for Inflammatory Skin Diseases in Children: Expert-Consensus-Based Guidance for Clinical Decision Making During the COVID-19 Pandemic. Dermatol. 2020 Apr 22.
Stephens EH, Dearani JA, Guleserian KJ, Overman DM, Tweddell JS, Backer CL, Romano JC, Bacha E. COVID-19: Crisis Management in Congenital Heart Surgery. The Annals of Thoracic Surgery. April 2020.
Lagana SM, De Michele S, Lee MJ, Emond JC, Griesemer AD, Tulin-Silver SA, Verna EC, Martinez M, Lefkowitch JH. COVID-19 Associated Hepatitis Complicating Recent Living Donor Liver Transplantation. Arch Pathol Lab Med.2020 Apr 17.
Berg EA, Picoraro JA, Miller SD, Srinath A, Franciosi JP, Hayes CE, Farrell PR, Cole CR, LeLeiko NS. COVID-19 - A Guide to Rapid Implementation of Telehealth Services: A Playbook for the Pediatric Gastroenterologist. J Pediatr Gastroenterol Nutr.  2020 Apr 10.
Edelson DP,  Sasson C,  Chan PS , Atkins DL,  Aziz K,  Becker LB,  Berg RA,  Bradley SM,  Brooks SC,  Cheng A,  Escobedo M,  Flores GE,  Girotra S,  Hsu A,  Kamath-Rayne BD,  Lee HC,  Lehotzky RE,  Mancini ME,  Merchant RM,  Nadkarni VM,  Panchal AR,  Peberdy MAR,  Raymond TT,  Walsh B,  Wang DS,  Zelop CM,  Topjian A. Interim Guidance for Basic and Advanced Life Support in Adults, Children, and Neonates With Suspected or Confirmed COVID-19: From the Emergency Cardiovascular Care Committee and Get With the Guidelines®-Resuscitation Adult and  Pediatric  Task Forces of the American Heart Association in Collaboration with the American Academy of  Pediatrics, American Association for Respiratory Care, American College of Emergency Physicians, The Society of Critical Care Anesthesiologists, and American Society of Anesthesiologists: Supporting Organizations: American Association of Critical Care Nurses and National EMS Physicians. Circulation. 2020 Apr 9. [Epub ahead of print]
Ryan JJ, Melendres-Groves L, Zamanian RT, Oudiz RJ, Chakinala M, Rosenzweig EB, Gomberg-Maitland M. Care of patients with Pulmonary Arterial Hypertension during the Coronavirus (COVID-19) Pandemic. Pulmonary Circulation. March 2020.