Advanced Fellowship Training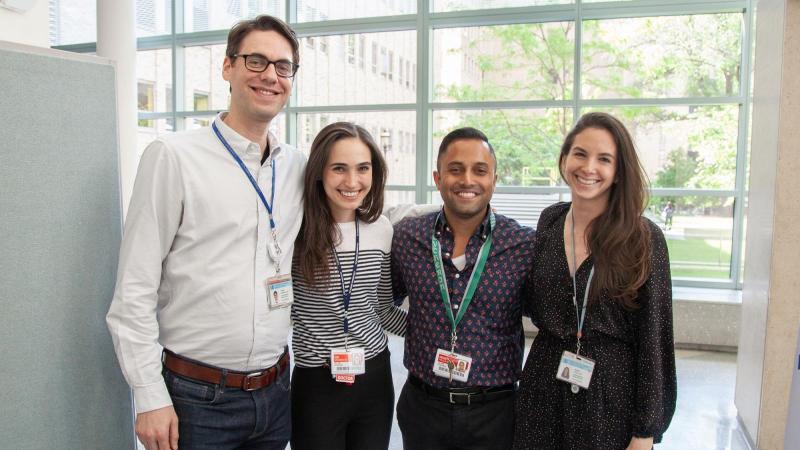 The Department of Pediatrics at NewYork-Presbyterian/Morgan Stanley Children's Hospital and Columbia University Irving Medical Center (CUIMC) has more than 80 postdoctoral trainees in subspecialty training programs accredited by the Accreditation Council of Graduate Medical Education (ACGME).
Our fellowships have a particular focus on scholarly research, and fellows are able to work with established researcher-mentors in their fields who encourage and assist their research endeavors and provide valuable feedback. Fellows' research efforts are also supported and guided by members of the Scholarly Oversight Committees (SOC).
At CUIMC, pediatric fellows' lives are filled with new and varied experiences and increasing autonomy. Along with extensive clinical responsibilities, the department has a well-established tradition of encouraging fellows to participate in local and national activities, and offers fellows an array of conferences, journal clubs, research opportunities, and core educational seminars to complement the activities of their specific programs.
The Department of Pediatrics remains deeply committed to helping talented young physicians develop their academic careers and takes great pride in watching the progress of the departments' graduates.
Residents are employees of NewYork-Presbyterian Hospital and affiliated with Columbia University Irving Medical Center. Learn about the salary and benefits we offer, and find out more about the fellowship programs in each division: