Infectious Diseases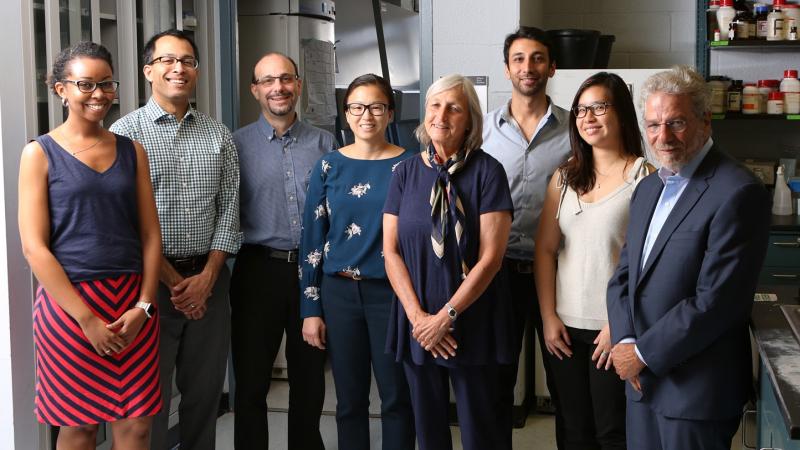 Overview
The Division of Infectious Diseases reflects the multi-disciplinary approach essential to the practice of medicine and medical research. Our faculty are involved in patient care, hospital epidemiology, basic science, and clinical research activities, clinical trials, and teaching. Division members have diverse and interrelated interests ranging from very basic mechanisms of molecular pathogenesis to the cascades of care required to ensure that adolescents receive appropriate treatment for sexually transmitted infections (STDs). We are actively engaged in medical education with undergraduate, graduate, medical, and post-doctoral students from all of Columbia's health sciences divisions. The division staffs the hospital antibiotic stewardship program, which reviews antibiotic use and positive cultures daily and guides providers on appropriate and safe antibiotic use. Division members have diverse research interests and collaborate widely with other investigators at Columbia, as well as at other institutions.
Clinical Services
A major focus of the division is clinical medicine. Our very active clinical service caters to hospitalized patients and to those with community acquired infections. We not only follow outpatients through traditional clinics but also using tele-health services. Through the division's pediatric and adolescent HIV clinic, we provide primary care and STD-specific care to pediatric and adolescent HIV patients. Our division provides the epidemiological services critical for Morgan Stanley Children's Hospital, and many of our trainees have focused upon hospital-based epidemiology and antibiotic stewardship, and the information technology skills essential to support these critical activities.
At our office in White Plains, NY, Dr. Natalie Neu sees new patients and holds follow-up appointments for all infectious diseases. Through her sexual health clinic at that site Dr. Neu provides pre-college physicals and immunizations, and testing, treatment, prophylaxis, and counseling for sexually transmitted diseases.
Research
The division's research activities reflect the broad scope of infectious diseases and range from global and local epidemiologic studies, to analysis of microbial communities and evolution, bacterial and viral pathogenesis, testing and safety issues, as well as clinical trials. Many of our trainees develop expertise in one or more of these areas, and become sought after clinicians with substantial experience in the diagnosis and management of infectious diseases of children and their complications.
The members of the ID division are very closely associated with the research activities of Columbia University. We contribute to and take full advantage of the outstanding research community here, benefiting from the many collaborative centers that support our technical capabilities, and we provide a forum for innumerable seminars and colloquia in related areas of basic and translational research.
Education
The division's faculty members all participate in teaching students from various disciplines at different stages in their education, including undergraduates, MD, and PhD candidates, and post-doctoral fellows. Students come not only from the Vagelos College of Physician & Surgeons, but also from the Mailman School of Public Health, the School of Nursing, and from other universities around the world. Our educational activities include traditional classroom teaching, but also online learning as well as bedside rounds, seminars, and interdisciplinary patient discussion groups. Learn more about our fellowship program.