Neonatology and Perinatology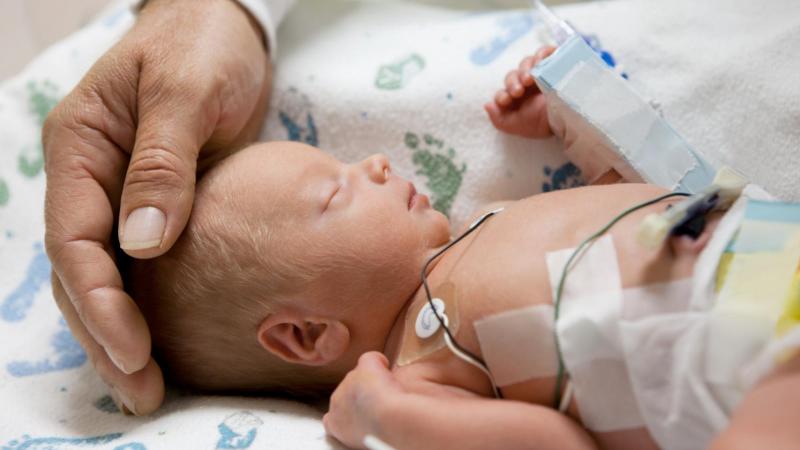 Overview
Members of the Division of Neonatology and Perinatology are dedicated to providing the highest level of neonatal care. We collaborate with a range of medical and surgical subspecialists to care for the sickest infants, including those with extreme prematurity, respiratory failure, extremely low birth weight/very low birth weight, congenital heart disease, and other complex congenital abnormalities that may require surgery.
In particular, the Division of Neonatology is nationally and internationally recognized for our:
Level IV NICU 
ECMO Center with full range of specialty services
Pioneering research in gentle ventilation
Innovative, dedicated Infant Cardiac Intensive Care Unit
Multidisciplinary perinatal-neonatal palliative care team
New York State has designated our team at New York-Presbyterian Morgan Stanley Children's Hospital as a Regional Perinatal Center, the highest classification level. In awarding this status, the state affirms that our expertise, treatments, and skills enable us to accept and care for the most difficult and sickest newborn infants.
If you would like to transfer an infant to our center, please contact our team by calling 1-800-NYP-STAT (1-800-697-7828).
Clinical services
Our expert and gentle care of babies begins with their first breath. That's because we understand that our expert care has impacts that last a lifetime. We routinely outperform similar high acuity NICUs (Vermont Oxford Network benchmarks) in almost all categories. Notably, our unit has one of the best infant survival rates among NICUs nationally for both inborn- and outborn-admitted, very low birth weight infants. Our outcomes for infants with chronic lung disease are the best in US and we have been recognized by the National Institutes of Health for our contribution to respiratory care of preterm infants. This excellence is a result of our expertise in non-invasive nasal continuous positive airway pressure (CPAP) therapy, which is deployed to manage respiratory issues in infants by providing adequate oxygenation and respiratory support. Our center is known worldwide for this gentle ventilatory support, which was pioneered by our physicians (Drs. James, Wung, and Driscoll) in the 1970s.
Our clinical services include:
Research
The division has a long history of clinical and translational research, which has had a substantial impact in neonatology. The strength of our clinical research has evolved from studies demonstrating beneficial respiratory outcome of early use of bubble continuous positive airway pressure (bubble CPAP) and gentle mechanical ventilation in premature infants and babies with pulmonary hypertension. This work and our practice has received worldwide recognition and acceptance in current neonatal respiratory care. Division members are currently engaged in a range of clinical and translational research projects. They include:
Education
Through our three-year fellowship program we accept five fellows for training each year. The program offers an outstanding clinical experience with exposure to a broad range of neonatal diseases at all levels of severity. Fellows develop skills in managing critically ill patients in different environments including during transport from outside hospitals, in the delivery room, in the neonatal ICU, and in the Infant Cardiac Unit. Fellows are integral members of all of our teams and progressively develop advanced leadership skills throughout the training period. The fellowship also includes a significant research component with the expectation that fellows will complete a scholarly work product by the end of training. Research projects can include a variety of different types of work including clinical, translational, and basic science investigations. Fellows also participate in quality improvement and patient safety activities. A thorough didactic curriculum is provided on a daily basis throughout the year.