Hematology, Oncology, and Stem Cell Transplant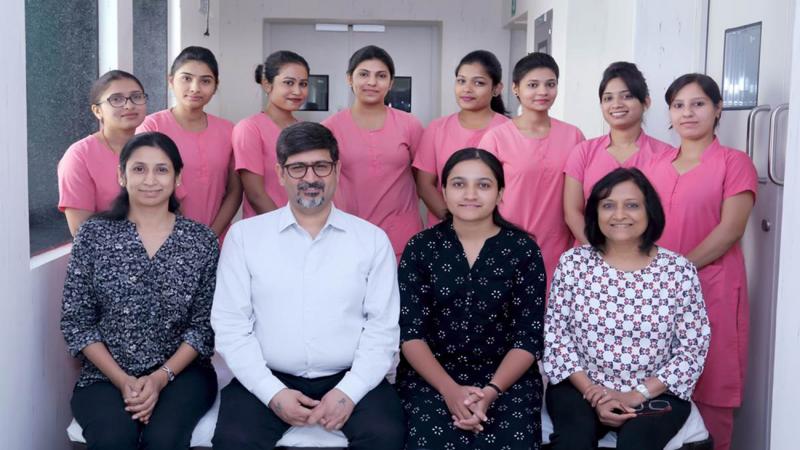 Bringing Bone Marrow Transplantation to India
Doctors in the US have successfully treated children and adolescents with leukemia, lymphoma, hemoglobinopathies, and immunodeficiency disorders with bone marrow transplantation (BMT), but this is a relatively expensive procedure and requires a clean facility and trained staff. In India more than 100,000 children have been diagnosed with thalassemia; most of these children will require a blood transfusion every two to three weeks for the rest of their lives, and will die before they are 25 years old. Working with the Madhya Pradesh government, Prakash Satwani, MD helped open the first bone marrow transplant center at Maharaja Yashwantrao Hospital in Indore, India. Dr. Satwani brought two physicians to the US for six months who trained at CUIMC in how to perform bone marrow transplants, and the group then developed protocols and standardized operating procedures for the center in India. In April 2018 Dr. Satwani oversaw the center's first bone marrow transplant in an eight-year-old patient with thalassemia; since then the Indore team has successfully conducted several other transplants. The Indore center will also use BMT to treat patients with sickle cell disease and leukemia. Dr. Satwani continues to provide live video guidance to the center, and he aims to open similar centers across India in the years to come.
Contact
Prakash Satwani, MD
ps2087@cumc.columbia.edu
Improving Early Treatment of Sickle Cell Disease in Africa
In sub-Saharan Africa sickle cell disease (SCD) is associated with high mortality rates for children under five years of age, as well as stroke and related problems of the brain. Through a program based in Uganda, pediatric hematologist Nancy Green, MD hopes to understand the impacts of SCD on the brain in children. In collaboration with academic pediatricians at Makerere University Medical School, Dr. Green is studying specific aspects of brain abnormalities from SCD in children. She is also focused on expanding the research capacities of her partners there, their junior colleagues, and trainees to further develop research progress on pediatric SCD and its impact on the brain. The team also hopes to identify potentially important risk factors of SCD brain disease so that promising approaches for prevention can be tested.
Contact
Nancy Green, MD
nsg11@cumc.columbia.edu