Steven J. Lobritto, MD
Specialties:
Gastroenterology, Pediatric Gastroenterology, Pediatric Transplant Hepatology
More specialties
Virtual Visits/Telehealth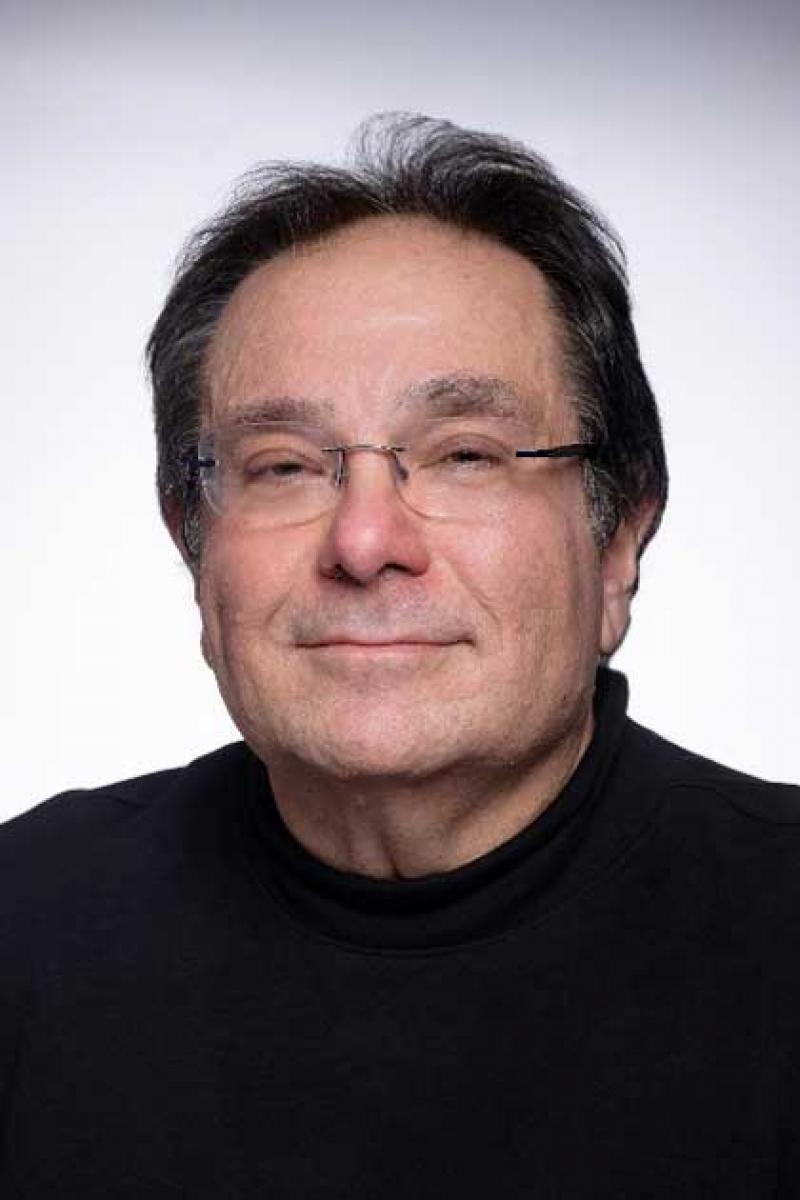 Overview
Areas of Expertise / Conditions Treated
Abdominal Organ Transplantation
Abnormal Liver Function Tests
Autoimmune Liver Disease
Biliary Atresia
Complications of Liver Transplantation
Fatty Liver Disease in Children
Hepatic Masses
Immunosupression Management
Intestinal Failure Associated Liver Disease
Liver Disease In Children
Liver Transplant, Pediatric
Liver Transplantation
Liver Tumors
Living Donor Transplantation
Multivisceral Transplantation
Pediatric Gastrointestinal (GI) Endoscopy
Pediatric Metabolic Liver Disease
Pediatric Sclerosing Cholangitis
Portal Hypertension
Viral Hepatitis Management in Children
Wilson's Disease
Academic Appointments
Professor of Pediatrics and Medicine at CUMC
Administrative Titles
Medical Director, Pediatric Liver Transplantation, NewYork-Presbyterian/Columbia
Fellowship Program Director, Pediatric Advanced Transplant Hepatology
Attending of Pediatrics and Medicine MS Children's Hospital
Hospital Affiliations
NewYork-Presbyterian / Columbia University Irving Medical Center
NewYork-Presbyterian Morgan Stanley Children's Hospital
Schedule an Appointment
Virtual Visits/Telehealth
Virtual Visits allow you to connect with your provider from the comfort, convenience, and safety of your own home.
New and Existing Patients:
Connect Patient Portal
For existing patients, login to make an appointment, view documentation or contact your care provider.
Location(s)
Public Transit Accessible
Insurance Accepted
Aetna
Aetna Signature Administrators
EPO
HMO
Medicare Managed Care
NYP Employee Plan
NY Signature
POS
PPO
Student Health
Affinity Health Plan
Essential Plan
Medicaid Managed Care
Capital District Physician Health Plan (CDPHP)
EPO
HMO
Medicaid Managed Care
PPO
Cigna
EPO
Great West (National)
HMO
POS
PPO
Emblem/GHI
Medicare Managed Care
PPO
Emblem/HIP
ConnectiCare
EPO
Essential Plan
HMO
Medicaid Managed Care
Medicare Managed Care
POS
PPO
Select Care (Exchange)
Vytra
Empire Blue Cross/Blue Shield
EPO
HMO
Medicare Managed Care
PPO
Empire Blue Cross Blue Shield HealthPlus
Child/Family Health Plus
Essential Plan
Medicaid Managed Care
Fidelis Care
Child/Family Health Plus
Essential Plan
Medicaid Managed Care
Medicare Managed Care
Healthfirst
Child/Family Health Plus
Leaf (Exchange)
Medicaid Managed Care
Medicare Managed Care
Horizon Blue Cross Blue Shield
EPO - New Jersey Services
HMO - New Jersey Services
POS - New Jersey Services
PPO - New Jersey Services
Medicare
Railroad
Traditional Medicare
MVP Health Care
Child/Family Health Plus
Essential Plan
HMO
Medicaid Managed Care
Quality Health Management
Quality Health Management
UnitedHealthcare
Columbia University Employee Plan
Compass (Exchange)
Empire Plan
HMO
Medicaid (Community Plan)
Medicare Managed Care
POS
PPO
VNSNY CHOICE
Medicare Managed Care
SelectHealth
Special Needs
WellCare
Medicaid Managed Care
Medicare Managed Care
*Please contact the provider's office directly to verify that your particular insurance is accepted.
Credentials & Experience
Education & Training
New York Medical College, NY
Internship: NewYork-Presbyterian Hospital/Weill Cornell Medical Center
Residency: NewYork-Presbyterian Hospital/Weill Cornell Medical Center
Fellowship: NewYork-Presbyterian Hospital/Columbia University Medical Center
Committees, Societies, Councils
COAP committee member
Clinical Competence Committee and Program Evaluation Committee MemberPediatric Gastroenterology, Columbia University Medical Center
Access/Outreach Committee –Transplantation
Liver Transplant Leadership Cabinet Member
Liver QA Committee
Transplant Service Line Executive Council
Formulary & Therapeutics Committee
Length of Stay Committee Advisor
Executive Transfusion Committee
Scientific Advisory Board,Studies in Pediatric Liver Transplantation (SPLIT)
American Society of Transplant Physicians–member
American Association for the Study of Liver Diseases –member
North American Society of Pediatric Gastroenterology, Hepatology and Nutrition-member
American Medical Association–member
Board Certifications
Pediatric Transplant Hepatology
Pediatric Gastroenterology
Honors & Awards
2016-Present Academy of Clinical Excellence at Columbia University (ACE)
2008-Present New York Magazine Best Doctors
2018 Annual Honoree - Fairy Godmother Foundation of NY
Alpha Omega Alpha Medical Honor Society
Research
Research Interests
Hepatitis B and C treatment in children
Immunosuppression Minimization and Withdrawal
Non-alcoholic related fatty liver disease
Novel immunosuppression approaches in pediatric liver transplantation
Portal Hypertension, Endoscopic and Surgical Management
Quality Improvement in Pediatric Liver Transplantation
Treatment and Management of Metabolic Liver Diseases
Selected Publications
Peer-Reviewed Articles
Goldner D, Vittorio J, Barrios DM, McGuire J, Brodlie S, Brown J, Lobritto S, Martinez M. Bone Fractures in Children With Cholestatic Liver Disease May MimicThose Seen in Child Abuse. Pediatr Emerg Care. 2019 Jan 21. doi:10.1097/PEC.0000000000001740. [Epub ahead of print] PubMed PMID: 30672906.
Leung DH, Wirth S, Yao BB, Viani RM, Gonzalez-Peralta RP, Jonas MM, LobrittoSJ,Narkewicz MR, Sokal E, Fortuny C, Hsu EK, Del Valle-Segarra A, Zha J, Larsen L, Liu L, Shuster DL, Cohen DE, Rosenthal P. Ombitasvir/Paritaprevir/RitonavirWith or Without Dasabuvir and With or Without Ribavirin for Adolescents With HCV Genotype 1 or 4.Hepatol Commun. 2018 Oct 5;2(11):1311-1319. doi:10.1002/hep4.1250. eCollection 2018 Nov. PubMed PMID: 30411078; PubMed CentralPMCID: PMC6211326.
Elfar W, Järvinen E, Ji W, Mosorin J, Sega AG, Iuga AC, Lobritto SJ,Konstantino M, Chan A, Finel M, Lakhani SA. A Novel Pathogenic UGT1A1 Variant in a Sudanese Child with Type 1 Crigler-Najjar Syndrome. Drug Metab Dispos. 2019 Jan;47(1):45-48. doi: 10.1124/dmd.118.084368. Epub 2018 Nov 1. PubMed PMID:30385458.
Feng S, Bucuvalas JC, Demetris AJ, Burrell BE, Spain KM, Kanaparthi S, MageeJC, Ikle D, Lesniak A, Lozano JJ, Alonso EM, Bray RA, Bridges NE, Doo E, GebelHM, Gupta NA, Himes RW, Jackson AM, Lobritto SJ, Mazariegos GV, Ng VL, Rand EB,Sherker AH, Sundaram S, Turmelle YP, Sanchez-Fueyo A. Evidence of ChronicAllograft Injury in Liver Biopsies From Long-term Pediatric Recipients of LiverTransplants. Gastroenterology. 2018 Dec;155(6):1838-1851.e7. doi:10.1053/j.gastro.2018.08.023. Epub 2018 Aug 23. PubMed PMID: 30144432; PubMed Central PMCID: PMC6279538.
Arterbery AS, Yao J, Ling A, Avitzur Y, Martinez M, Lobritto S, Deng Y,Geliang G, Mehta S, Wang G, Knight J, Ekong UD. Inflammasome Priming Mediated via Toll-Like Receptors 2 and 4, Induces Th1-Like Regulatory T Cells in De Novo Autoimmune Hepatitis. Front Immunol. 2018 Jul 19;9:1612. doi:10.3389/fimmu.2018.01612. eCollection 2018. PubMed PMID: 30072988; PubMed Central PMCID: PMC6060440.
Bull LN, Pawlikowska L, Strautnieks S, Jankowska I, Czubkowski P, Dodge JL,Emerick K, Wanty C, Wali S, Blanchard S, Lacaille F, Byrne JA, van Eerde AM,Kolho KL, Houwen R, Lobritto S, Hupertz V, McClean P, Mieli-Vergani G, Sokal E,Rosenthal P, Whitington PF, Pawlowska J, Thompson RJ. Outcomes of surgicalmanagement of familial intrahepatic cholestasis 1 and bile salt export proteindeficiencies. Hepatol Commun. 2018 Mar 30;2(5):515-528. doi: 10.1002/hep4.1168.eCollection 2018 May. PubMed PMID: 29761168; PubMed Central PMCID: PMC5944593.
Lobritto SJ. Transplantation's cooperative future. Liver Transpl. 2018Jun;24(6):729-730. doi: 10.1002/lt.25192. PubMed PMID: 29729118.
Narkewicz MR, Horslen S, Hardison RM, Shneider BL, Rodriguez-Baez N, AlonsoEM, Ng VL, Leonis MA, Loomes KM, Rudnick DA, Rosenthal P, Romero R, Subbarao GC, Li R, Belle SH, Squires RH; Pediatric Acute Liver Failure Study Group. A LearningCollaborative Approach Increases Specificity of Diagnosis of Acute Liver Failure in Pediatric Patients. Clin Gastroenterol Hepatol. 2018 Nov;16(11):1801-1810.e3. doi: 10.1016/j.cgh.2018.04.050. Epub 2018 Apr 30. PubMed PMID: 29723692; PubMed Central PMCID: PMC6197895.
Bernstein DL, Lobritto S, Iuga A, Remotti H, Schiano T, Fiel MI, Balwani M.Lysosomal acid lipase deficiency allograft recurrence and liver failure-clinicaloutcomes of 18 liver transplantation patients. Mol Genet Metab. 2018May;124(1):11-19. doi: 10.1016/j.ymgme.2018.03.010. Epub 2018 Mar 27. Review.PubMed PMID: 29655841.
Quillin RC 3rd, Bongu A, Kasper V, Vittorio JM, Martinez M, Lobritto SJ,Griesemer AD, Guarrera JV. Roux-en-Y enterolith leading to obstruction andischemic necrosis after pediatric orthotopic liver transplantation. PediatrTransplant. 2018 May;22(3):e13160. doi: 10.1111/petr.13160. Epub 2018 Apr 1.PubMed PMID: 29607581.
Sorensen LG, Neighbors K, Hardison RM, Loomes KM, Varni JW, Ng VL, SquiresRH, Alonso EM; Pediatric Acute Liver Failure Study Group. Health Related Quality of Life and Neurocognitive Outcomes in the First Year after Pediatric Acute LiverFailure. J Pediatr. 2018 May;196:129-138.e3. doi: 10.1016/j.jpeds.2018.01.030.Epub 2018 Mar 16. PubMed PMID: 29551316; PubMed Central PMCID: PMC5933443.
Elnaggar AS, Griesemer AD, Bentley-Hibbert S, Brown RS Jr, Martinez M,Lobritto SJ, Kato T, Emond JC. Liver atrophy and regeneration in noncirrhoticportal vein thrombosis: Effect of surgical shunts. Liver Transpl. 2018Jul;24(7):881-887. doi: 10.1002/lt.25024. Epub 2018 Apr 6. PubMed PMID:29377486.