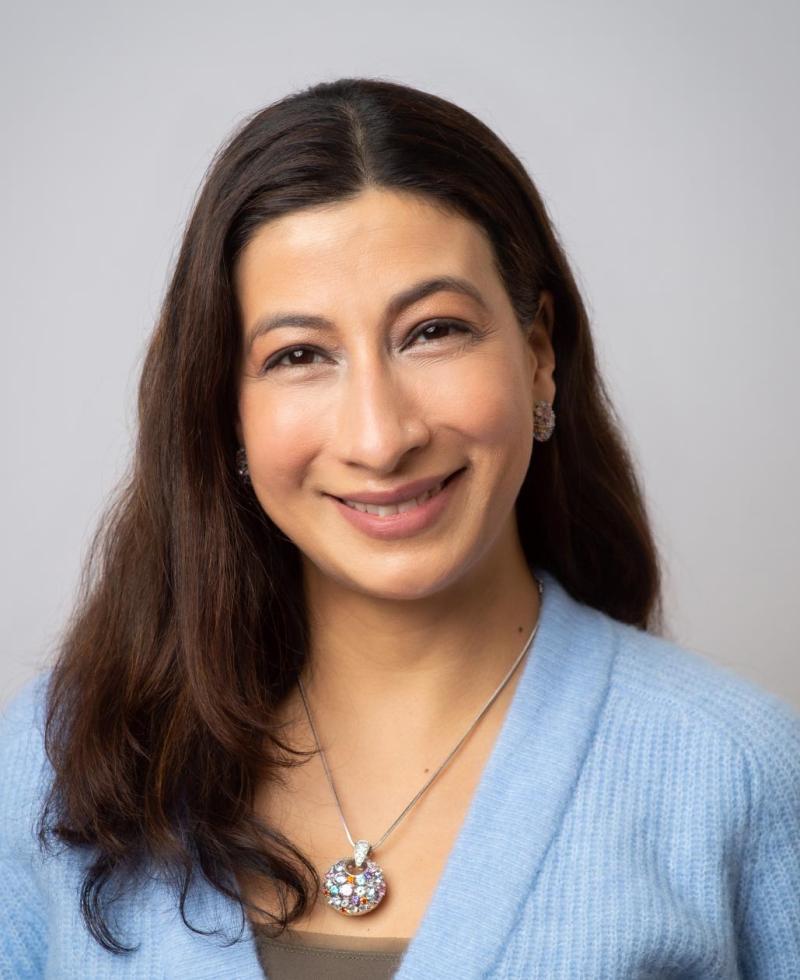 Overview
Dr. Sabrina Law joined the Division of Pediatric Cardiology in 2014, and serves as the Medical Director of the Pediatric Ventricular Assist Device (VAD) Program. During her tenure, CHONY has quitipled the number of VADs used as a bridge to transplantation or recovery. She is is an integral part of the Program for Pediatric Cardiomyopathy, Heart Failure and Transplantation. She specializes in caring for children with end stage heart failure secondary to congenital or acquired cardiomyopathies, failed palliated or non-palliated terminal congenital heart disease, and acquired cardiac disorders. Her clinical and research interests are focused upon evaluating the use of ventricular assist devices for children with acute decompensated heart failure. She is the Site Co- Principal Investigator in a national trial evaluating the use of newer ventricular assist devices in small children (Pumps in kids infants and neonates, PumpKIN). Following completion of an Advanced Fellowship in Pediatric Heart Failure Cardiomyopathy and Transplantation at Texas Children's Hospital, Dr. Law previously worked at Seattle Children's Hospital, where she helped build the Pediatric VAD program.
Areas of Expertise / Conditions Treated
Cardiomyopathy
Heart Transplant, Pediatric
Pediatric Congenital Heart Disease
Pediatric Heart Failure
Ventricular Assist Device
Academic Appointments
Associate Professor of Pediatrics at CUMC
Administrative Titles
Medical Director, Pediatric Ventricular Assist Device Program
Hospital Affiliations
NewYork-Presbyterian / Columbia University Irving Medical Center
NewYork-Presbyterian Morgan Stanley Children's Hospital
Schedule an Appointment
New and Existing Patients:
Connect Patient Portal
For existing patients, login to make an appointment, view documentation or contact your care provider.
Location(s)
3959 Broadway
Suite BHN 2-255
Insurance Accepted
Aetna
Aetna Signature Administrators
HMO
Medicare Managed Care
NYP Employee Plan
NY Signature
POS
PPO
Affinity Health Plan
Essential Plan
Medicaid Managed Care
Cigna
EPO
Great West (National)
HMO
POS
PPO
Emblem/GHI
Medicare Managed Care
PPO
Emblem/HIP
ConnectiCare
EPO
Essential Plan
HMO
Medicaid Managed Care
Medicare Managed Care
POS
PPO
Select Care (Exchange)
Vytra
Empire Blue Cross/Blue Shield
EPO
HMO
Medicare Managed Care
PPO
Empire Blue Cross Blue Shield HealthPlus
Essential Plan
Medicaid Managed Care
Fidelis Care
Essential Plan
Medicare Managed Care
Healthfirst
Child/Family Health Plus
Medicaid Managed Care
Medicare Managed Care
Medicare
Railroad
Traditional Medicare
MVP Health Care
Child/Family Health Plus
Essential Plan
HMO
Quality Health Management
Quality Health Management
UnitedHealthcare
Empire Plan
HMO
Medicaid (Community Plan)
Medicare Managed Care
POS
PPO
VNSNY CHOICE
Medicare Managed Care
Special Needs
WellCare
Medicare Managed Care
New Jersey Services (Medicaid Managed Care)
*Please contact the provider's office directly to verify that your particular insurance is accepted.
Credentials & Experience
Education & Training
MD, 2002 St Johns National Academy of Health Sciences, India
Residency: Westchester Medical Center - Maria Fareri Children's Hospital
Committees, Societies, Councils
1. �Advanced Cardiac Therapies Improving Outcomes Network (ACTION), Site PI. The ACTION learning network consists of clinicians, researchers, parents, and patients from across a 41 national and 5 international medical institutions.The goal is to improve critical outcomes for children with heart failure by uniting providers and families, sharing data and outcomes transparently, improving education and standardizing best practices.The current focus is on improving outcomes for pediatric ventricular assist device (VAD) patients. This VAD learning network approach allows us to make improvements faster across this collaborative system by the creation of clinical guidelines. The Harmonization, Patient Reported Outcomes and Global Quality Initiative committees meet once each per month per month by phone. An annual live meeting is held in addition to live half day or day long sessions at national meetings.
2. Lead of Pediatric VAD Steering Committee. The goal of the committee is to provide input on the strategic planning and coordination of the Pediatric VAD Program. The committee seeks input from each discipline (Heart Failure/ Transplant, Perfusion, ICU, Floor and ICU Nursing Leadership, Floor and ICU nurses, Hematology as well as CT Surgery) to discuss how to best approach the different aspects of care for patients supported by VAD. Every discipline's expertise is taken into consideration while incorporating policies, procedures and education. So far the committe has been instrumental in developing Institutional Anticoagulation Guidelines for ventricular assist devices in children, and instructional material and curriculum design used locally, as well as Quality Improvement Protocols for Transplant, Cardiomyopathy and Ventricular Assist Device Program
3. Site PI and Co-investigator for Safety and Benefit of a Novel Anticoagulation Protocol for Berlin EXCOR. Prospective multicenter study to evaluate the adherence, safety and efficacy of a novel anticoagulation protocol for children supported on the Berlin Heart EXCOR. US Food and Drug Administration, Orphan products grant.
4. Cardiology Co-Principal Investigator for PUMPKIN Trial Clinical Site, New York Presbyterian Morgan Stanley Children's Hospital, New York, NY. The PUMPKIN trial is a randomized, multicenter, trial evaluating the investigational Infant Jarvik 2000 Heart System versus the EXCOR Pediatric device in Pediatric patients with heart failure.
5.�Co-Chair for Task Force 9 titled "Pediatric VAD Program Development" . An International Society for Heart and Lung Transplant (ISHLT) Consensus Document titled "ISHLT Consensus Statement on Management of Pediatric and Congenital Heart Disease Patients with Ventricular Assist Devices".�Developed by Pediatric Thoracic Transplantation and Heart Failure Council. The aim for this document is to provide recommendations that will assist programs in constructing selection and management protocols that can be efficiently administered
6.�Executive Board member of the International Society for Pediatric Mechanical Cardiopulmonary Support (ISPMCS). The mission of this society is to focus on the current problems associated with pediatric cardiac patients during and after acute or chronic cardiac support. The society brings together as many clinicians, bioengineers, and basic scientists to precisely define current problems and suggest solutions with novel approaches. The society was established for further development of novel treatments and devices for cardiovascular health in pediatric populations at the pediatric heart centers around the world. The goal is to educate more bioengineers, medical students, residents, post-doctoral fellows, and junior faculty members in pediatric cardiovascular research. To ensure that the annual conference (International Conference on Pediatric Mechanical Circulatory Support Systems & Pediatric Cardiopulmonary Perfusion continues to be the leading conference for defining the problems of current mechanical circulatory support systems in pediatric patients and suggesting appropriate solutions for underserved pediatric cardiac patients around the globe
Board Certifications
Pediatric Cardiology
Pediatrics
Honors & Awards
2019 Columbia University Irving Medical Center Leadership and Management Course for Faculty Designed for 28 CUIMC faculty annually who currently have leadership/management responsibilities under the leadership of the Columbia Business School, this program helps participants develop the knowledge and skills necessary for current and future leadership positions in the academic health sciences program offered by the Office of Faculty Professional Development, Diversity & Inclusion for CUIMC applicants nominated by division chief.
2019 Special Education/ Service Plaque Awarded by the International Society for Pediatric Mechanical Cardiopulmonary Support (ISPMCS) awarded in appreciation for valued participation, continued support and generous donation of time as the Co-Chair of the Scientific and Planning Committees of the 15th International Conference on Pediatric Mechanical Circulatory Support Systems and Pediatric Cardiopulmonary Perfusion, NewYorl-Presbyterian/ Columbia University Irving Medical Center, New York, NY USA
2009 Women in Cardiology, Trainee Award for Excellence, Sponsored by the American Heart Association.
2007 Academic Excellence Award, Maria Fareri Children's Hospital, Westchester Medical Center. Valhalla, NY
Research
Selected Publications
Wittlieb-Weber CA, Villa CR, Conway J, Bock MJ, Gambetta KE, Johnson JN, Lal AK, Schumacher KR, Law SP, Deshpande SR, West SC, Friedland-Little JM, Lytrivi ID, McCulloch MA, Butts RJ, Weber DR, Knecht KR. Use of Advanced Heart Failure Therapies in Duchenne Muscular Dystrophy. Prog Pediatr Cardiol. Accepted for publication: January, 2019.
Influenza Myocarditis Treated with Antithymocyte Globulin. Piccininni JA, Richmond ME, Cheung E2, Lee TM, Law SP, Addonizio LJ, Zuckerman WA. Pediatrics. 2018 Nov;142(5). pii: e20180884. doi: 10.1542/peds.2018-0884. Epub 2018 Oct 23.
Changes in renal function after left ventricular assist device placement in pediatric patients: A Pedimacs analysis. Friedland-Little JM, Hong BJ, Gossett JG, Deshpande SR, Law S, Hollifield KA, Cantor RS, Koehl D, Kindel SJ, Turrentine MW, Davies RR. J Heart Lung Transplant. 2018 Oct;37(10):1218-1225. doi: 10.1016/j.healun.2018.06.016. Epub 2018 Jul 24. PMID: 30293616
Comparison of Transplant Waitlist Outcomes for Pediatric Candidates Supported by Ventricular Assist Devices Versus Medical Therapy. Law SP, Oron AP, Kemna MS, Albers EL, McMullan DM, Chen JM, Law YM. Pediatr Crit Care Med. 2018 May;19(5):442-450.
Post-transplant outcomes in pediatric ventricular assist device patients: A PediMACS-Pediatric Heart Transplant Study linkage analysis. Sutcliffe DL, Pruitt E, Cantor RS, Godown J, Lane J, Turrentine MW, Law SP, Lantz JL, Kirklin JK, Bernstein D, Blume ED. J Heart Lung Transplant. 2018 Jun;37(6):715-722. doi: 10.1016/j.healun.2017.12.004. Epub 2017 Dec 13
Delineating Survival Outcomes in Children less than 10 Kg bridged to Transplant or Recovery with the Berlin heart EXCOR Pediatric Ventricular Assist Device. Conway J, St Louis J, Morales D, Law S, Tjossem C, Humpl T. JACC Heart Fail. 2015 Jan;3(1):70-7
HLA Molecular Epitope Mismatching and Long Term Graft Loss in Pediatric Heart Recipients. Paul Warner, PhD; Mariska S Kemna, MD; Erin L Albers, MD, MSCI; Sabrina P Law, MD; Noel S Weiss, MD, DrPH; Yuk M Law, MD. J Heart Lung Transplant. 2015 Jul;34(7):950-7. doi: 10.1016/j.healun.2014.12.017. Epub 2014 Dec 24
Impact of Donor-Recipient Sex-Match on Long Term Survival after Heart Transplantation in Children: An Analysis of 5797 Pediatric Heart Transplants. Mariska Kemna, Erin Albers, MD; Miranda C Bradford, MS; Sabrina Law, MD; Lester Permut, MD; D. Mike McMullan, MD; Yuk Law, MD. An analysis of 5797 Heart Transplants. Pediatr Transplant. 2015 Dec 22. doi: 10.1111/petr.12649.
Eosinophil Count, Allergies, and Rejection in Pediatric Heart Transplant Recipients. Arbon, K., Albers, E., Kemna, M., Law, S., Law, Y. 2015 Aug;34(8):1103-11. doi: 10.1016/j.healun.2015.03.014. Epub 2015 Mar 27
Dose Conversion Factor between Cyclosporine and Tacrolimus in Pediatric Heart Transplant Recipients. Eliza Notaro, Lisa Brown, Erin Albers, Sabrina Law, Mariska Kemna. J Heart Lung Transplant. 2014 Jul;33(7):766-8.
Diffuse Rhabdomyomatosis Presenting as Infantile Hypertrophic Cardiomyopathy. Sabrina Law, Terrence Chun, Raj Kapur. J Heart Lung Transplant. 2014 Apr;33(4):452-4.
Hospital Charges for Pediatric Heart Transplant Hospitalizations in the United States from 1997 to 2006. Sabrina P. Law, MD, Jeffrey J. Kim, MD, Jamie A. Decker, MD, Jack F. Price, MD, Antonio G. Cabrera, MD, Daniel E. Graves, PhD, David L. S. Morales, MD, Jeffrey S. Heinle, MD, Susan W. Denfield, MD, William J. Dreyer, MD, and Joseph W. Rossano, MD. J Heart Lung Transplant 2012;31:485-91
A newborn with cardiomegaly. Upadhyay S, Law S, Kholwadwalla D. J Emerg Trauma Shock. 2010 Jul;3(3):298. doi: 10.4103/0974-2700.66541.