Diversity and Inclusion Council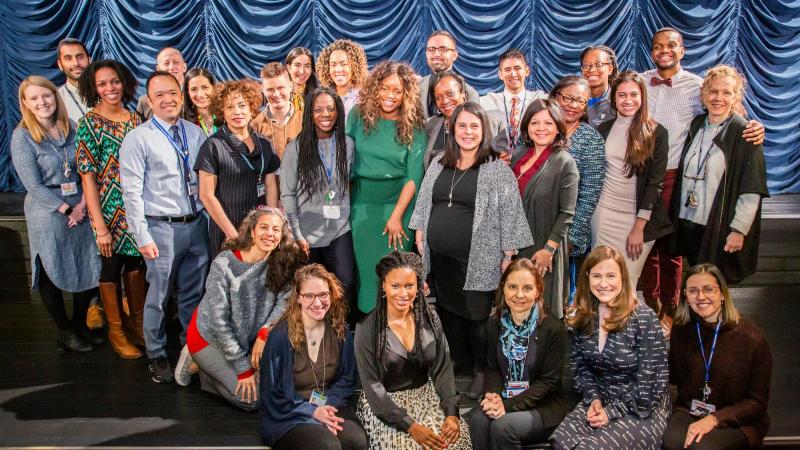 The Pediatric Diversity and Inclusion Council (PDIC) was founded in 2013 to provide a supportive environment for underrepresented-in-medicine residents as they navigated their training, and to serve as a resource for career guidance, with a focus on professional and personal growth.
Over the past six years the PDIC has undergone tremendous growth. In recognition of the importance of diversity in medicine, we have broadened the department's focus from recruiting a diverse housestaff to providing structured diversity and inclusion programming as core elements of our pediatrics training experience.
The PDIC is open to all residents, fellows, and faculty in the Department of Pediatrics, and we now have almost 70 members. The council's activities include annual welcoming social events for members, bimonthly meetings with resident members, quarterly meetings with faculty members, and matching diversity faculty mentors with resident members. 
The council has developed conferences and resident-led workshops for the core residency morning educational conferences and has held programs on difficult conversations about race in America, implicit bias, and microaggressions. In addition, the council has created a diversity and inclusion grand rounds series and an annual celebration of diversity symposium, a daylong event including a grand rounds, presentations featuring community health providers, peer-to-peer workshops led by pediatric residents, and a town hall with invited guests. Lastly, our leadership has partnered with the Columbia University Vagelos College of Physicians and Surgeons senior faculty learning environment advisor and our Department of Pediatrics vice chair of education to deliver and implement faculty implicit bias training.