Clinical Services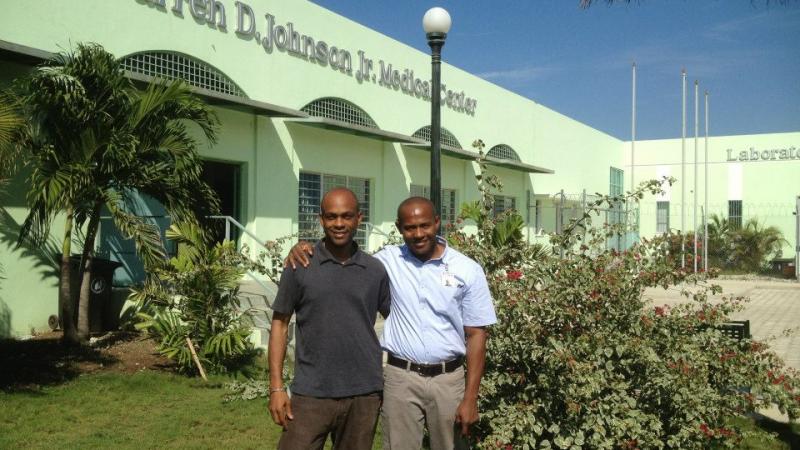 Clinical Care in Haiti
Each summer Steve Caddle, MD, MPH provides clinical care in Haiti through the US-based nonprofit NOAH-NY, which collaborates with a Haitian NGO in the northeastern area of the country around the city of Fort Liberté. The team provides medical, dental, and surgical care through the local hospital as well as in a small year-round clinic and in rural areas around Fort Liberté. Dr. Caddle has also lectured at the Université d'État d'Haiti (State University of Haiti) over the past few years at a medical conference for local medical providers and students on topics including the role of community health workers and the Zika virus.
Contact
Steve Caddle, MD
sc2310@cumc.columbia.edu
Promoting Vaccinations in India
At Sindhu Hospital, a nonprofit multispecialty hospital in Kota, Rajasthan, India, pediatrician Kalpana Pethe, MD has been promoting well-child checkups with special emphasis on vaccinations. Her goal is to improve childhood immunization rates India, which are the lowest in the world. Immunization services are offered free through public health facilities in India, but only 44 percent of children aged one to two years old have received the basic immunizations. That rate drops to as low as 22 percent in rural Rajasthan. In addition, the HPV vaccine is offered only through some private clinics. Dr. Pethe has promoted the  HPV vaccine by distributing informational material from the Centers for Disease Control and by educating parents, and she has partnered with OBGYN providers to expand education about HPV vaccination to women up to 26 years of age. Through a medical camp, Dr. Pethe has also performed well-child checkups, including nutritional and developmental assessment of children ages 0 to 19 years and reviewed vaccine records.
Contact
Kalpana Pethe MD
kp2616@cumc.columbia.edu
Improving Care for Women and Girls in Jerusalem
Endocrinologist Gaya Aranoff, MD works with providers at a Jerusalem clinic called Bishvilaych ("For You"), which was established about a decade ago to provide comprehensive medical care to underserved women and girls. While many women had regular contact with the healthcare system (OBGYN in particular), in certain areas of the city women were receiving substandard general medical care. Dr. Aranoff became involved with the clinic early on, and continues to consult, especially on cases that require the input of an endocrinologist and particularly for younger patients. She also gives formal lectures to the clinic's doctors, nurses, and staff at least once a year.
Contact
Gaya Aranoff, MD
gsa1@cumc.columbia.edu