Massage Therapy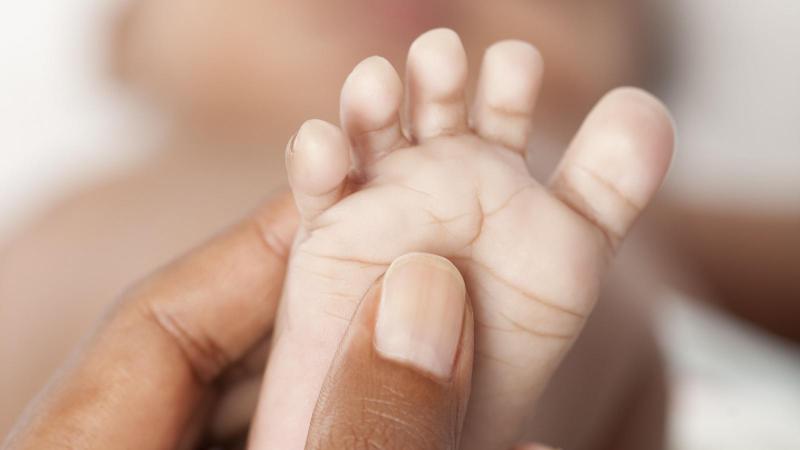 Massage therapy is an especially therapeutic intervention for children with cancer. Our integrative therapy clinicians specialize in pediatric massage, using a combination of Swedish and Eastern techniques and create a spa-like experience with essential oils, music, and supplementary massage tools. Massage has many beneficial effects and can alleviate side effects of treatment. It can reduce pain, alter metabolism, alleviate stress and muscle cramping, induce relaxation, improve circulation and lymph flow, promote muscle tone, increase range of motion, and encourage recovery after medical procedures.
Tender areas of skin on patients receiving radiation and chemotherapy are avoided and pressure is adjusted for those at risk for bruising and peripheral neuropathy. Rocking motions are minimized for those with side effects such as nausea or vomiting. We often demonstrate massage on the parent to show children what this form of therapy involves. We also educate parents who wish to use massage techniques on their children at home.
Kinesio Taping is a rehabilitative taping technique designed to facilitate the body's natural healing process while providing support and stability to muscles and joints without restricting the body's range of motion. Our clinicians use Light Touch, a uniquely designed elastic tape optimal for pediatric patients. The tape is colorful, non-medicated, and latex free. The tape stays on the applied area for 1-3 days expanding the therapeutic benefit between clinical visits.
Therapeutic Benefits
Strengthen weakened muscles
Relax over-used muscles
Control joint instability
Assist with postural alignment
Relieve pain
Amma is a form of eastern bodywork that combines massage to the meridians and applied acupressure. This is a wonderful therapeutic bedside modality that does not require oil and can be applied over clothing.
Pediatric Tuina, also known as Chinese Medical Massage, is a form of bodywork which supports proper body function and promotes health. Tuina uses various techniques of kneading, rubbing, and pressing that gently guide the patient's body into proper alignment, allowing for improved circulation. Specific acupoints or meridians on the body may be stimulated for more specific treatments by the practitioner. Tuina movements are gentle, yet firm, with even, rhythmic motions, creating a calming effect for the patient. Some of these movements are very simple and may be taught to a parent or caregiver to continue at home to further aid in sleep, concentration, and relaxation
Reflexology is a gentle, versatile, non-invasive technique that uses touch to stimulate areas of the hands and feet that correspond to specific organs, glands, muscles, and bones. By stimulating these nerve-dense surfaces of the body, reflexology releases endorphins, which brings about relaxation and stress reduction, improves circulation, and enhances the function of the nervous system.
Reflexology can be applied while the patient is sitting up or lying down. Children find it soothing and relaxing. Our clinicians are often greeted with a foot in the air, waiting to be pressed and tickled.
Reiki is a gentle healing technique originating in Japan. Reiki promotes relaxation, eases pain, and reduces anxiety and stress. It also assists the body in cleansing toxins and balances the flow of subtle energy. Most of our patients experience a warm, tingling sensation when receiving Reiki and report increased calm and reduced pain. During a Reiki session, the practitioner will either apply hands-on or hands-off therapy.