George Stratigopoulos, PhD
Assistant Professor Of Metabolic Sciences in Pediatrics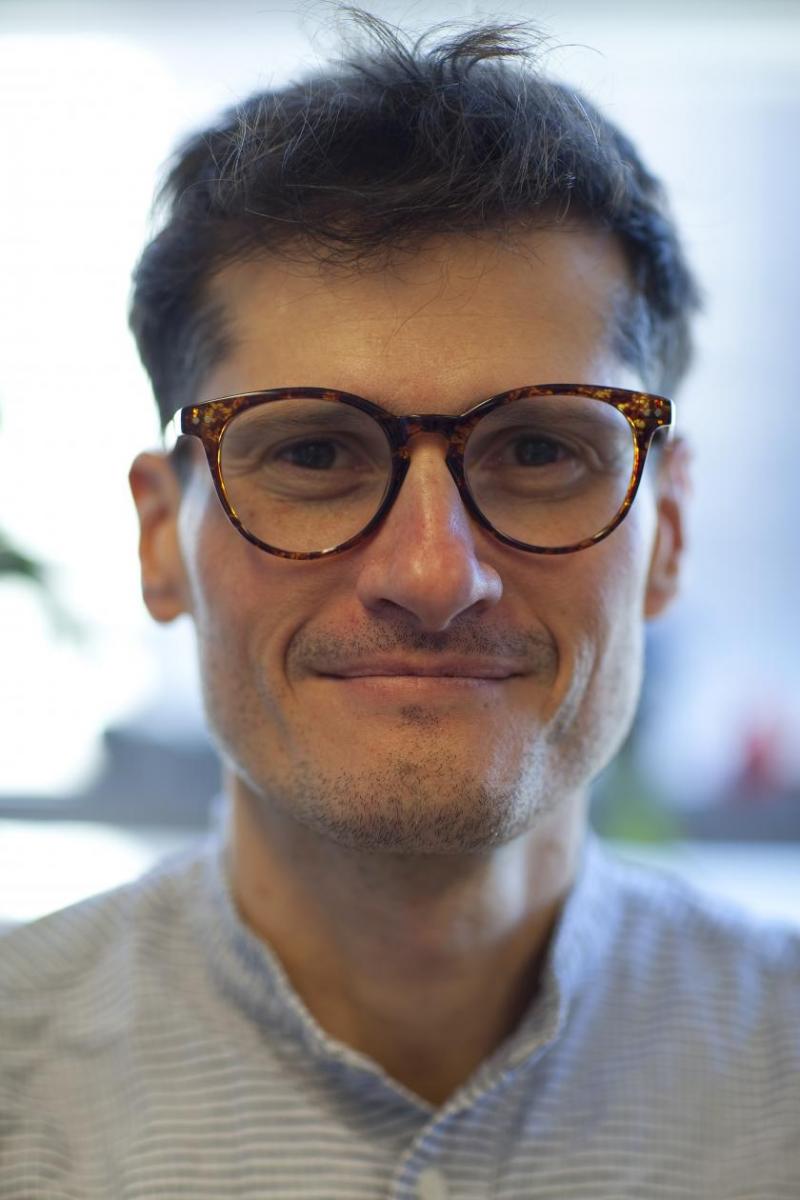 Overview
Academic Appointments
Assistant Professor Of Metabolic Sciences in Pediatrics
Research
My research aims to elucidate the role of neuronal primary cilia in feeding behavior by incorporating in vivo neuroimaging, stem cell technology and cell biology. We follow the paradigm of RPGRIP1L, a ciliary gene whose transcription levels decrease by obesity-risk common polymorphisms embedded in enhancers within the FTO locus. In mice, the hyperphagia exhibited upon RPGRIP1L hypomorphism is accompanied by functional and structural changes of the feeding neurocircuitry. We aim to define the anatomical and cilia-related molecular consequences of reductions of RPGRIP1L expression in the mouse brain and human neuronal organoids; as well as measure the functional impact of RPGRIP1L on neuron activity during feeding and food seeking, during sated and non-sated conditions.
Grants
Russell Berrie Obesity Research Initiative (Private), August 2017-August 2020
Selected Publications
Gill R, Stratigopoulos G, Lee JH, Leibel RL. Functional Genomic Characterization of the Fat Mass and Obesity-Associated (FTO) Locus in African Americans. Physiol Genomics. 2019 Sep 18.
Wang L, De Solis AJ, Goffer Y, Birkenbach KE, Engle SE, Tanis R, Levenson JM, Li X, Rausch R, Purohit M, Lee JY, Tan J, De Rosa MC, Doege CA, Aaron HL, Martins GJ, Brüning JC, Egli D, Costa R, Berbari N, Leibel RL, Stratigopoulos G. Ciliary gene RPGRIP1L is required for hypothalamic arcuate neuron development. JCI Insight. 2019 Feb 7;4(3).
Martin Carli JF, LeDuc CA, Zhang Y, Stratigopoulos G, Leibel RL. FTO mediates cell-autonomous effects on adipogenesis and adipocyte lipid content by regulating gene expression via modifications of DNA N6-methyldeoxyadenosine. J Lipid Res. 2018 Aug;59(8):1446-1460. PMC6071765 [Available on 2019-08-01]
Martin Carli JF, LeDuc CA, Zhang Y, Stratigopoulos G, Leibel RL. The role of Rpgrip1l (a component of the primary cilium) in adipocyte development and function. FASEBJ 2018 fj201701216R. PMC5998974
Stratigopoulos G, De Rosa MC, LeDuc CA, Leibel RL, Doege CA. DMSO increases efficiency of genome editing at two non-coding loci. PLoS One. 2018 Jun 4;13(6):e0198637. PMC5986138
Stratigopoulos G, Burnett LC, Rausch R, Gill R, Penn DB, Skowronski AA, Leduc CA, Lanzano AJ, Zhang P, Storm DR, Egli D, Leibel RL. FTO and RPGRIP1L hypomorphism cause obesity in mice. J Clin Invest. 2016 May 2;126(5):1897-910. PMC4855930
Stratigopoulos G, Martin Carli JF, O'Day DR, Wang L, Leduc CA, Lanzano P, Chung WK, Rosenbaum M, Egli D, Doherty DA, Leibel RL Hypomorphism for RPGRIP1L, a ciliary gene vicinal to the FTO locus, causes increased adiposity in mice. Cell Metab. 2014 May 6;19(5):767-79. PMC4131684
Stratigopoulos G, & Leibel RL. FTO gains function. Nat Genet. 2010 42(12):1038-9. PMC3818900
Stratigopoulos G, LeDuc CA, Matsuoka N, Gutman R, Rausch R, Robertson SA, Myers Jr MG, Chung WK, Chua Jr SC and Leibel RL. Assessment in mice of in vivo and in vitro functional consequences of the human glutamine to arginine transversion of the AA 223 (Q223R) of the leptin receptor (LEPR). Obesity (Silver Spring). 2009 Jan;17(1):126-35. PMC2808713
Stratigopoulos G, Padilla SL, LeDuc CA, Watson E, Hattersley AT, McCarthy MI, Zeltser LM, Chung WK, Leibel RL. Regulation of Fto/Ftm gene expression in mice and humans. Am J Physiol Regul Integr Comp Physiol. 2008 Apr;294(4):R1185-96. PMC2808712