Sebastian A. Riquelme Colet, PhD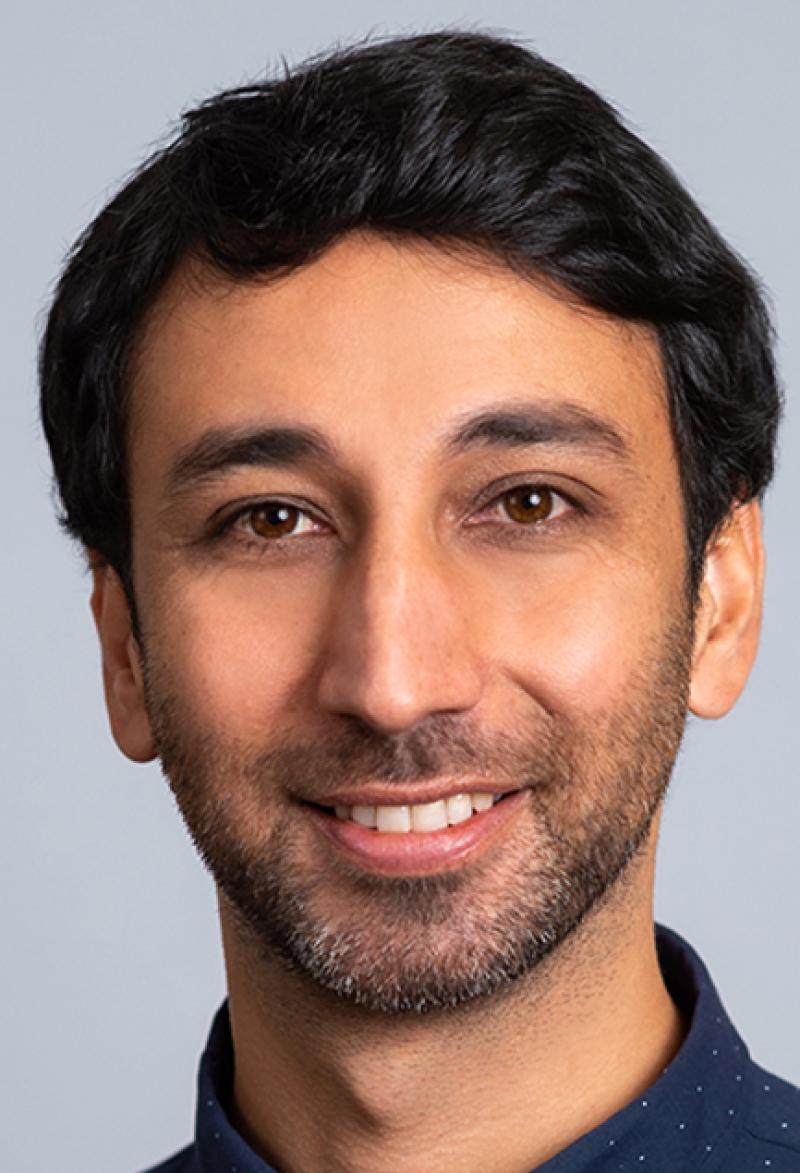 Overview
Academic Appointments
Assistant Professor of Immunology (in Pediatrics)
Credentials & Experience
Education & Training
BS, 2010 Biochemistry, Immunology, Microbiology (Host-pathogen interaction), Pontifical Catholic University of Valparaíso
MS, 2012 Immunology, Microbiology (Host-pathogen interaction), Pontifical Catholic University of Chile
PhD, 2015 Immunology, Cell Biology, Microbiology (Host-pathogen interaction), Pontifical Catholic University of Chile
Fellowship: 2019 Columbia University Medical Center
Research
In a series of studies, I demonstrated that susceptibility to pulmonary infection is regulated by PTEN, which is both a phosphatase and major metabolic checkpoint that limits the release of mitochondrial metabolites during pneumonia. I established that PTEN is a binding partner of CFTR, the gene mutated in individuals with cystic fibrosis (CF), and that CFTR-PTEN complex dysfunctions induce accumulation of metabolites such as succinate and itaconate that enable pneumonia by pathogens like Pseudomonas aeruginosa and Staphylococcus aureus. Currently, in my group we are working in defining how these opportunists exploit these and other metabolic routes to cause lung disease, and how this is linked to their capacity to develop biofilms, scavenge iron, and persist for short or long period of times in the host airway. The long-term goal of my research is to develop translational approaches to target these metabolic routes to prevent from pneumonia, which will provide with alternative therapies to treat pulmonary infectious diseases. My focus in immunometabolism approaches pneumonia through an original point of view, which requires use of state-of-the-art techniques to analyze the biochemical cross-talk between host and pathogens. I work closely in collaboration with multiple researchers and physicians from the Department of Medicine and Pediatrics at CUIMC, as well as with multiple national and international research groups. I study bacterial clinical isolates derived from acutely and chronically infected subjects, which substantially differ in genetics, metabolism, and mechanisms of pathogenesis in respect with the classical used laboratory strains. Thus, the work in my laboratory is translational, as it addresses the intricate metabolic interaction between bacteria and immune cells, like macrophages and regulatory T cell.
Research Interests
Host-pathogen interactions
Immunometabolism
Inflammation
Pneumonia
Pseudomonas Aeruginosa
Staphylococcus Aureus
Selected Publications
Tomlinson KL, Lung TWF, Dach F, Annavajhala MK, Gabryszewski SJ, Groves RA, Drikic M, Francoeur NJ, Sridhar SH, Smith ML, Khanal S, Britto CJ, Sebra R, Lewis I, Uhlemann AC, Kahl BC, Prince AS, Riquelme SA. Staphylococcus aureus induces an itaconate-dominated immunometabolic response that drives biofilm formation. Nature Communications. 2021 Mar 3;12(1):1399. PubMed Central PMCID: PMC7930111.
Riquelme SA, Liimatta K, Wong Fok Lung T, Fields B, Ahn D, Chen D, Lozano C, Sáenz Y, Uhlemann AC, Kahl BC, Britto CJ, DiMango E, Prince A. Pseudomonas aeruginosa Utilizes Host-Derived Itaconate to Redirect Its Metabolism to Promote Biofilm Formation. Cell Metabolism. 2020 Jun 2;31(6):1091-1106.e6. PubMed Central PMCID: PMC7272298.
Riquelme SA, Lozano C, Moustafa AM, Liimatta K, Tomlinson KL, Britto C, Khanal S, Gill SK, Narechania A, Azcona-Gutiérrez JM, DiMango E, Saénz Y, Planet P, Prince A. CFTR-PTEN-dependent mitochondrial metabolic dysfunction promotes Pseudomonas aeruginosa airway infection. Science Translational Medicine. 2019 Jul 3;11(499) PubMed Central PMCID: PMC6784538.
Riquelme SA, Hopkins BD, Wolfe AL, DiMango E, Kitur K, Parsons R, Prince A. Cystic Fibrosis Transmembrane Conductance Regulator Attaches Tumor Suppressor PTEN to the Membrane and Promotes Anti Pseudomonas aeruginosa Immunity. Immunity. 2017 Dec 19;47(6):1169-1181.e7. PubMed Central PMCID: PMC5738266.