Anne Moscona, MD
Expertise in:
Pediatric Infectious Diseases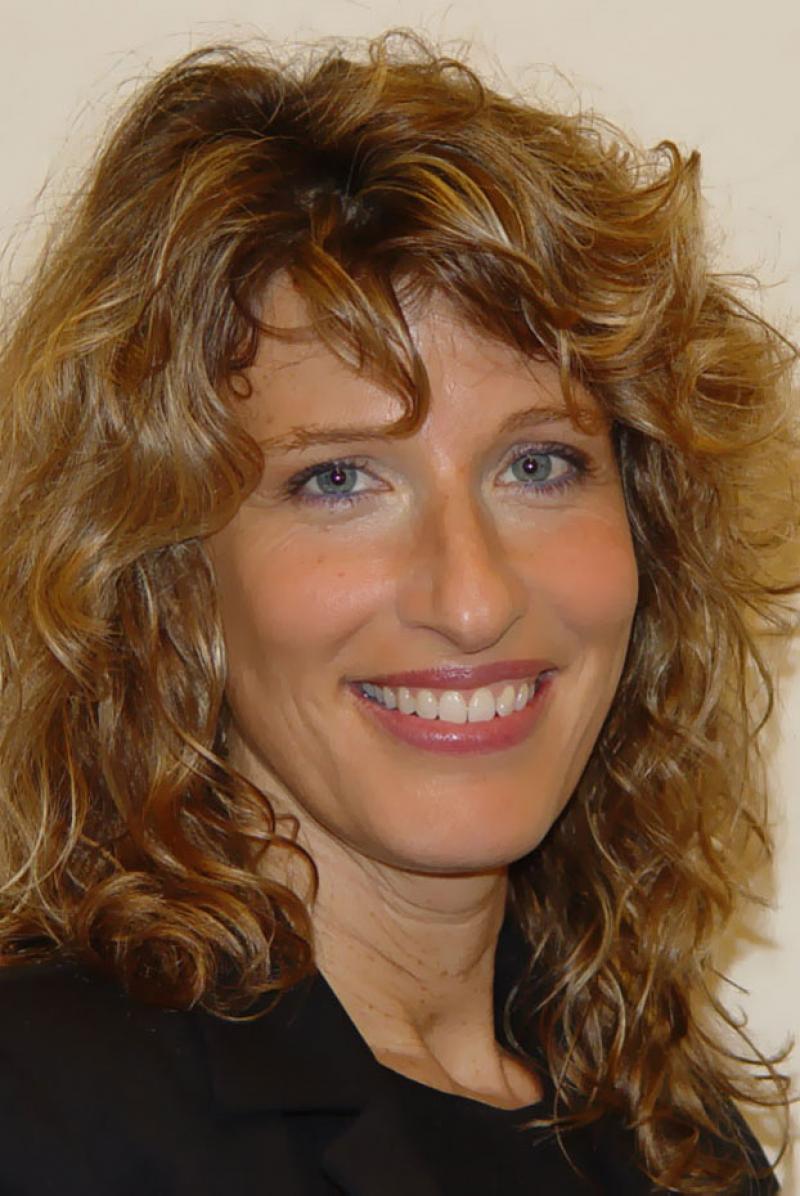 Overview
Our laboratory conducts basic research on paramyxoviruses that cause serious and prevalent childhood diseases, and on newly emerging paramyxoviruses that affect humans. We investigate common pediatric respiratory viruses (parainfluenza viruses, respiratory syncytial virus) as well as emerging lethal henipaviruses (Nipah and Hendra viruses). The focus is on the mechanisms of viral entry into host cells, in the intial stages of infection. The laboratory is best known for identifying critical roles of the viral receptor binding protein in activating the viral fusion process during infection. By identifying the mechanism of fusion activation, we have now have identified promising targets for interfering with the viral entry process.
The lab is organized around the interdisciplinary theme of virus-host interactions. Projects draw from strategies and methods of molecular biology, cell biology, biophysics, immunology, computational biology, structural biology, and virology. Projects are inter-related in ways that lead to constant communication and contributions to scientific development.
Areas of Expertise / Conditions Treated
Respiratory Infection
Travel Health
Vaccinations
Viral Infections
Academic Appointments
Sherie L. Morrison Professor of Immunology (in Microbiology and Immunology)
Professor of Pediatrics
Professor of Physiology & Cellular Biophysics
Administrative Titles
Associate Director, Center for Host-Pathogen Interaction
Vice Chair of Pediatrics, Basic Science Research
Hospital Affiliations
NewYork-Presbyterian / Columbia University Irving Medical Center
NewYork-Presbyterian Morgan Stanley Children's Hospital
Schedule an Appointment
Connect Patient Portal
For existing patients, login to make an appointment, view documentation or contact your care provider.
Insurance Accepted
Aetna [Weill Cornell Employee Plan] [Aetna
Weill Cornell Employee Plan]
Empire Blue Cross/Blue Shield
Blue Priority
Child Health Plus
EPO
HMO
Mediblue (Senior)
Pathway (Exchange)
PPO
Empire Blue Cross Blue Shield [Pathway Enhanced] [Empire Blue Cross Blue Shield
Health Insurance Plan of NY (HIP)
Rockefeller University - CoreSource
Rockefeller University - CoreSource
United Health Care
Community Plan
Compass (Exchange)
HMO
VNSNY CHOICE SelectHealth
*Please contact the provider's office directly to verify that your particular insurance is accepted.
Credentials & Experience
Education & Training
BA, 1978 Molecular Biology & Biochem, Harvard College
1982 Medicine, Columbia University College of Physicians and Surgeons
Internship: 1983 Mount Sinai Medical Center
Fellowship: 1988 Mount Sinai Medical Center
Honors & Awards
Councilor for Medical Virology, American Society for Virology (2019)
Committee on Election, American Academy of Microbiology (2018)
Recipient of Sherie L. Morrison Professorship in Immunology (Chair Professorship), Columbia University Medical Center (2017)
Elected to Fellowship, American Academy of Microbiology (2009)
Elected to Membership, American Society of Clinical Investigation (ASCI) (2001)
Irma T. Hirschl/Monique Weill-Caulier Career Scientist Award (1992)
Young Investigator Award, Pediatric Infectious Disease Society (1992)
Solomon Silver Award in Clinical Medicine (1991)
Alpha Omega Alpha Medical Honor Society (1987)
Research
Selected Publications
*Porotto, M, Ferren, M, Chen, Y-W, Siu, Y, Makhsous, N, Rima, B, Briese, T, Greninger, AL, Snoeck, H-W, Moscona, A. Authentic modeling of human respiratory virus infection in human pluripotent stem cell-derived lung organoids. MBio. 2019 May 7;10(3). pii: e00723-19. doi: 10.1128/mBio.00723-19.
*Bottom-Tanzer SF, Rybkina K, Bell JN, Alabi CA, Mathieu C, Lu M, Biswas S, Vasquez M, Porotto M, Melero JA, Más V, Moscona A. Inhibiting Human Parainfluenza Virus Infection by Preactivating the Cell Entry Mechanism. MBio. 2019 Feb 19;10(1). pii: e02900-18. doi: 10.1128/mBio.02900-18. PMID: 30782664
*Iketani S, Shean RC, Ferren M, Makhsous N, Aquino DB, des Georges A, Rima B, Mathieu C, Porotto M, Moscona A, Greninger AL. Viral Entry Properties Required for Fitness in Humans Are Lost through Rapid Genomic Change during Viral Isolation. MBio. 2018 Jul 3;9(4). pii: e00898-18. doi: 10.1128/mBio.00898-18. PMID: 29970463 (corresponding author, co-senior)
*Mathieu C, Porotto M, Figueira T, Horvat B, Moscona A. Fusion Inhibitory Lipopeptides Engineered for Prophylaxis of Nipah Virus in Primates. J Infect Dis. 2018 Mar 16. doi: 10.1093/infdis/jiy152
Augusto MT, Hollmann A, Porotto M, Moscona A, Santos NC. Antiviral Lipopeptide-Cell Membrane Interaction Is Influenced by PEG Linker Length. Molecules. 2017 Jul 15;22(7). pii: E1190. doi: 10.3390/molecules22071190. PMID:28714870
Chen YW, Huang SX, de Carvalho ALRT, Ho SH, Islam MN, Volpi S, Notarangelo LD, Ciancanelli M, Casanova JL, Bhattacharya J, Liang AF, Palermo LM, Porotto M, Moscona A, Snoeck HW. A three-dimensional model of human lung development and disease from pluripotent stem cells. Nat Cell Biol. 2017 May;19(5):542-549. doi: 10.1038/ncb3510. Epub 2017 Apr 24. PMID: 28436965
Figueira TN, Freire JM, Cunha-Santos C, Heras M, Gonçalves J, Moscona A, Porotto M, Salomé Veiga A, Castanho MA. Quantitative analysis of molecular partition towards lipid membranes using surface plasmon resonance. Sci Rep. 2017 Mar 30;7:45647. doi: 10.1038/srep45647. PMID: 28358389
*Mathieu C, Augusto MT, Niewiesk S, Horvat B, Palermo LM, Sanna G, Madeddu S, Huey D, Castanho MA, Porotto M, Santos NC, Moscona A. Broad spectrum antiviral activity for paramyxoviruses is modulated by biophysical properties of fusion inhibitory peptides. Sci Rep. 2017 Mar 8;7:43610. doi: 10.1038/srep43610. PMID: 28344321
Figueira TN, Palermo LM, Veiga AS, Huey D, Alabi CA, Santos NC, Welsch JC, Mathieu C, Horvat B, Niewiesk S, Moscona A, Castanho MA, Porotto M. In Vivo Efficacy of Measles Virus Fusion Protein-Derived Peptides Is Modulated by the Properties of Self-Assembly and Membrane Residence. J Virol. 2016 Dec 16;91(1). pii: e01554-16. PMID: 27733647
*Palermo LM, Uppal M, Skrabanek L, Zumbo P, Germer S, Toussaint N, Huey D, Rima B, Niewiesk S, Porotto, M, Moscona A*. Features of Circulating Parainfluenza Virus Required for Growth in Human Airway. MBio. 2016 Mar 15;7(2). pii: e00235-16. doi: 10.1128/mBio.00235-16
*Gui L, Jurgens EM, Ebner JL, Porotto M, Moscona A*, Lee KK*. Electron tomography imaging of surface glycoproteins on human parainfluenza virus 3: Association of receptor binding and fusion proteins before receptor engagement. MBio. 2015 Feb 17;6(1):e02393-14. doi: 10.1128/mBio.02393-14. PMID: 25691596 (*senior, co-corresponding)
*Jurgens EM, Mathieu C, Palermo LM, Hardie D, Horvat B, Moscona A*+, Porotto M*. Measles fusion machinery is dysregulated in neuropathogenic variants. MBio. 2015 Feb 10;6(1). pii: e02528-14. doi: 10.1128/mBio.02528-14. PMID: 25670774 (*senior, co-corresponding)
*Mathieu C, Huey D, Jurgens E, Welsch JC, DeVito I, Talekar A, Horvat B, Niewiesk S, Moscona A*, Porotto M*. Prevention of Measles Virus Infection by Intranasal Delivery of Fusion Inhibitor Peptides. J Virol. 2015 Jan 15;89(2):1143-1155. Epub 2014 Nov 5. (*senior, co-corresponding)
*Palmer SG, DeVito I, Jenkins SG, Niewiesk S, Porotto M, Moscona A. 2014. Circulating clinical strains of human parainfluenza virus reveal the viral entry requirements for in vivo infection. J Virol. 2014 Sep 10. pii: JVI.01965-14.
*Xu R, Palmer SG, Porotto M, Palermo LM, Niewiesk S, Wilson IA, Moscona A. 2013. Interaction between the hemagglutinin-neuraminidase and fusion glycoproteins of human parainfluenza virus type III regulates viral growth in vivo. mBio 4(5):e00803-13. doi: 10.1128/mBio.00803-13.
Welsch JC, Talekar A, Mathieu C, Pessi A, Moscona A, Horvat B, Porotto M. Fatal Measles Infection Prevented by Brain-Penetrant Fusion Inhibitors. J Virol. 2013 Oct 9. [Epub ahead of print] PMID: 2410923. (Editor's spotlight)
Talekar A, Moscona A*, Porotto M*. Measles fusion machinery activated by sialic acid binding globular domain. J Virol. 2013 Dec;87(24):13619-27. doi: 10.1128/JVI.02256-13. Epub 2013 Oct 9. PMID: 24109225 (*senior, co-corresponding)
Talekar A, Devito I, Salah Z, Palmer SG, Chattopadhyay A, Rose JK, Xu R, Wilson IA, Moscona A, Porotto M. Identification of a region in the stalk domain of the nipah virus receptor binding protein that is critical for fusion activation. J Virol. 2013 Oct;87(20):10980-96. doi: 10.1128/JVI.01646-13. Epub 2013 Jul 31. PMID: 23903846
*Porotto M, Salah ZW, Gui L, Devito I, Jurgens EM, Lu H, Yokoyama CC, Palermo LM, Lee K, Moscona A. Regulation of paramyxovirus fusion activation: the hemagglutinin-neuraminidase protein stabilizes the fusion protein in a pre-triggered state. J Virol. 2012 Dec;86(23):12838-48. doi: 10.1128/JVI.01965-12. Epub 2012 Sep 19.
*Palmer, S., Porotto, M., Palermo, L.M., Cunha, L., Greengard, O., Moscona, A. Adaptation of human parainfluenza virus to airway epithelium reveals fusion properties required for growth in host tissue. mBio. 2012 Jun 5;3(3). pii: e00137-12. doi: 10.1128/mBio.00137-12. Print 2012.
*Porotto M, Salah Z, Devito I, Talekar A, Palmer SG, Xu R, Wilson IA, Moscona A. The second receptor binding site of the globular head of the Newcastle disease virus (NDV) hemagglutinin-neuraminidase activates the stalk of multiple paramyxovirus receptor binding proteins to trigger fusion. J Virol. 2012 May;86(10):5730-41. Epub 2012 Mar 21.
*Porotto M, Palmer S, Palermo L, and Moscona A. Mechanism of fusion triggering by paramyxoviruses: Communication between viral glycoproteins during entry. Journal of Biological Chemistry Jan 2;287(1):778-93, 2012. Epub 2011 Nov 22. (*senior, corresponding)
Lee K, Pessi A, Gui A, Santoprete A, Talekar A, Moscona A, Porotto M. Capturing a fusion intermediate of influenza hemagglutinin with a cholesterol-conjugated peptide: a new antiviral strategy for influenza virus. J Biol Chem. 2011 Dec 9;286(49):42141-9. Epub 2011 Oct 12.
*Porotto M, DeVito I, Palmer S, Jurgens EM, Yee J, Yokoyama CC, Pessi A, Moscona A. ,Spring-loaded model revisited: Paramyxovirus fusion requires engagement of a receptor binding protein beyond initial triggering of the fusion protein. J Virol. 2011 Dec;85(24):12867-80. Epub 2011 Oct 5 (*senior, corresponding)
*Farzan S, Palermo LM, Yokoyama CC, Orefice G, Fornabaio M, Sarkar A, Kellogg GE, Greengard O, Porotto M, Moscona A. Premature activation of the paramyxovirus fusion protein before target cell attachment: corruption of the viral fusion machinery. J Biol Chem. 2011 Nov 4;286(44):37945-54. Epub 2011 Jul 28 (*senior, corresponding)
*Porotto M, Rockx B, Yokoyama CC, Talekar A, DeVito I, Palermo LM, Cortese R, Lu M, Feldmann H, Pessi A, Moscona A. Inhibition of Nipah virus infection in vivo: Targeting an early stage of paramyxovirus fusion activation during viral entry. PLoS Pathogens 6 (10): e1001168. doi:10.1371/journal.ppat.1001168, 2010. (*senior, corresponding)
*Porotto M, Yokoyama C, Palermo LM, Mungall B, Aljofan M, Cortese R, Pessi A, Moscona A. Viral entry inhibitors targeted to the membrane site of action. Journal of Virology 84 (13): 6760-6768, 2010. (*senior, corresponding)
*Moscona A, Porotto M, Palmer S, Tai C, Aschenbrenner L, Triana-Baltzer G, Li H, Wurtman D, Niewiesk S, Fang F.. A recombinant sialidase fusion protein effectively inhibits human parainfluenza viral infection in vitro and in vivo. Journal of Infectious Diseases 202 (2): 234-241, 2010. (*senior, co-corresponding)