Orange Lab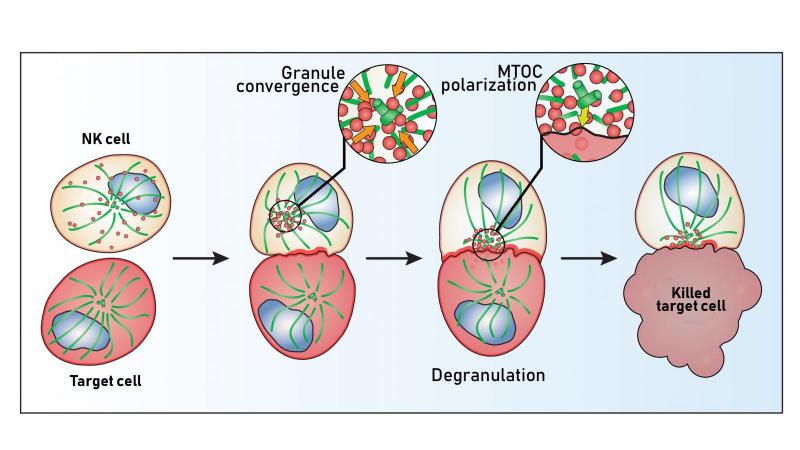 Location and Contact Information
630 West 168th Street
Vagelos College of Physicians and Surgeons Building, VP&S 10-451
United States
Open location in Google Maps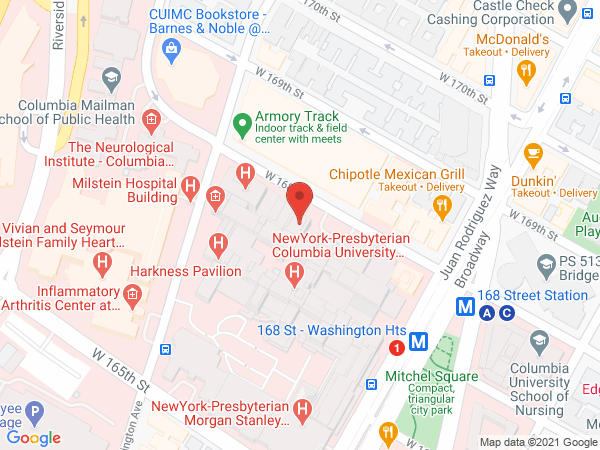 The Orange Lab is located on the tenth floor of the Vagelos College of Physicians and Surgeons (VP&S) Building at Columbia University Irving Medical Center. We share space with the Mace Lab and our groups collaborate closely to dissect mechanisms of human natural killer (NK) cell maturation and function.
Cytotoxic activity of NK cell
In this movie acquired by confocal fluorescence microscopy, a Natural Killer cell was stained with a red fluorescent dye to highlight the lytic granules contained throughout the cytoplasm at the beginning of the movie. Following the recognition of a target cell (stained using a yellow dye), the lytic granules are rapidly converging and polarizing against the interface between the two cells. The content of the granules is transferred onto the target cell and induces the death of the recipient cell. This mechanism is shown by the intake of a purple dye that is infiltrating cells and binds to the DNA of cells that have been compromised. Total duration of the movie 90 minutes. Experiment acquired by Hsiang-Ting Hsu, PhD.