Joshua Milner, MD
Allergy and Immunology, Pediatric Allergy and Immunology, Pediatrics
More specialties
Virtual Visits/Telehealth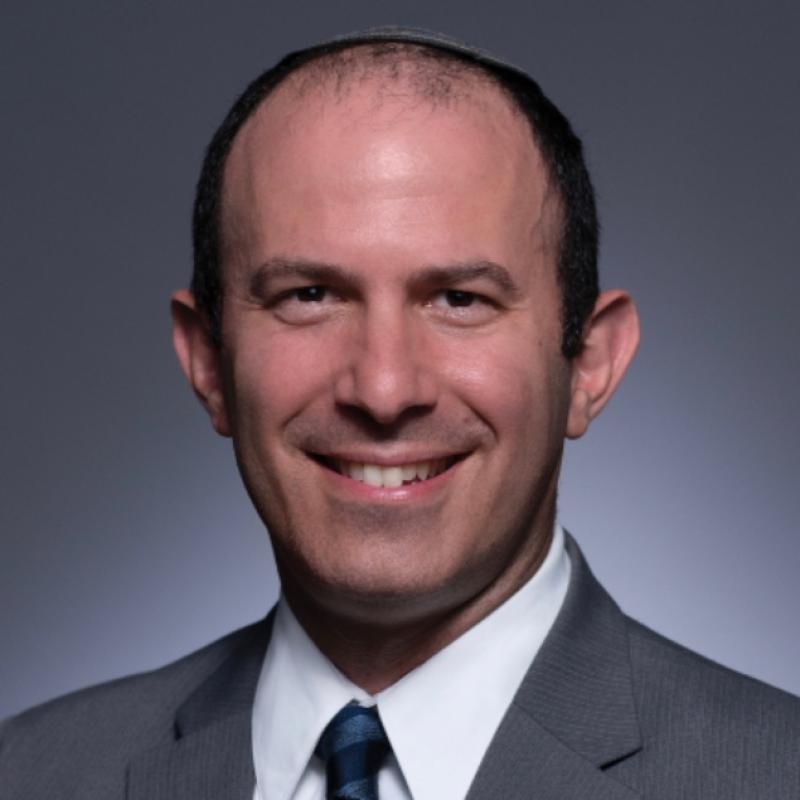 Overview
Joshua Milner is a leader in the field of discovery and immunopathogenesis of genetic diseases that lead to allergic symptoms. Among the disorders he has described and/or found major mechanistic insight are PLAID—an immune disorder that leads to lifelong cold urticaria, the glycosylation disorder PGM3 deficiency, ERBIN mutation, CARD11 dominant negative mutations, STAT3 gain-of-function, Hereditary Alpha Tryptasemia Syndrome, IL-6 receptor deficiency, and others. Dr. Milner graduated with an SB in biology from the Massachusetts Institute of Technology (MIT) in 1995 and an MD with distinction in immunology from the Albert Einstein College of Medicine. He completed his residency in pediatrics at the Children's National Medical Center in Washington, DC, and, as the recipient of the Pediatric Scientist Development Program Fellowship, did his fellowship in allergy and immunology at NIAID. He completed a postdoctoral fellowship with Dr. William E. Paul, NIAID, examining issues of mouse T-cell receptor repertoires before beginning as an investigator in the Laboratory of Allergic Diseases in the NIAID, where he was eventually named chief.
Dr. Milner's vision is to establish how genetic variation can help inform diagnosis and care of all patients with allergic disease—rare and common, severe and mild. This is achieved by performing genetic sequencing on samples from patients with allergic disease of all sorts, as well as performing functional studies on the same patient samples, which together help point to specific immune pathways that may be fundamentally causing disease. This comprehensive analysis, when performed in larger populations, will help personalize medicine so that patients can be better categorized for targeted care. Furthermore, this type of research and care requires a coordinated and comprehensive interdisciplinary approach, taking advantage of the expertise across the department of pediatrics and at multiple outpatient sites.
Areas of Expertise / Conditions Treated
Immunodeficiencies Treatments
Immunodeficiency Disorder
Administrative Titles
Director, Division of Pediatric Allergy, Immunology and Rheumatology
Chief, Allergy, Immunology and Rheumatology Services New York-Presbyterian Morgan Stanley Children Hospital
Hospital Affiliations
NewYork-Presbyterian / Columbia University Irving Medical Center
Schedule an Appointment
Virtual Visits/Telehealth
Virtual Visits allow you to connect with your provider from the comfort, convenience, and safety of your own home.
New and Existing Patients:
Connect Patient Portal
For existing patients, login to make an appointment, view documentation or contact your care provider.
Insurance Accepted
Aetna
Aetna Signature Administrators
EPO
HMO
Medicare Managed Care
NYP Employee Plan
NY Signature
POS
PPO
Student Health
Affinity Health Plan
Essential Plan
Medicaid Managed Care
Cigna
EPO
Great West (National)
HMO
Medicare Managed Care
POS
PPO
Emblem/GHI
Medicare Managed Care
PPO
Emblem/HIP
ConnectiCare
EPO
Essential Plan
HMO
Medicaid Managed Care
Medicare Managed Care
POS
PPO
Select Care (Exchange)
Vytra
Empire Blue Cross/Blue Shield
EPO
HMO
Medicare Managed Care
PPO
Empire Blue Cross Blue Shield HealthPlus
Child/Family Health Plus
Essential Plan
Medicaid Managed Care
Fidelis Care
Child/Family Health Plus
Essential Plan
Medicaid Managed Care
Medicare Managed Care
Healthfirst
Child/Family Health Plus
Leaf (Exchange)
Medicaid Managed Care
Medicare Managed Care
Medicare
Railroad
Traditional Medicare
MVP Health Care
Child/Family Health Plus
Essential Plan
HMO
Medicaid Managed Care
Quality Health Management
Quality Health Management
UnitedHealthcare
Compass (Exchange)
Empire Plan
HMO
Medicaid (Community Plan)
Medicare Managed Care
POS
PPO
VNSNY CHOICE
Medicare Managed Care
SelectHealth
Special Needs
WellCare
Medicaid Managed Care
Medicare Managed Care
World Trade Center Health Plan
World Trade Center Health Plan
*Please contact the provider's office directly to verify that your particular insurance is accepted.
Credentials & Experience
Education & Training
BS, 1995 Biology, Massachusetts Institute of Technology
MD, 2000 Special Distinction in Immunology, Albert Einstein College of Medicine
Fellowship: 2005 National Institutes of Health
Honors & Awards
2008 NIH Director's Award
2011 NIAID Merit Award
2012 NIH Director's Award
2014 Elected, American Society for Clinical Investigation
2015 Phadia Allergy Research Forum Award
2015-2019 NIAID Merit Award
2017 Elected, Association of American Physicians
2017 Gale and Ira Drukier Prize in Childrens Health, Cornell University
2019 E. Mead Johnson Award for Pediatric Research
Research
The Milner Lab is a basic, translational, and clinical lab focused on understanding the immunology of atopic disease through study of patients with genetic diseases associated with atopic manifestations, patients with immune deficiency and atopy, and patients with severe atopic dermatitis. Through studies of patients and mouse models of their diseases, we hope to gain better insights into the mechanisms of immunodysregulation that lead to atopic inflammatory disease, rare and common.
Selected Publications
Ombrello MJ, Remmers EF, Sun G, Freeman AF, Datta S, Torabi-Parizi P, Subramanian N, Bunney TD, Baxendale RW, Martins MS, Romberg N, Komarow H, Aksentijevich I, Kim HS, Ho J, Cruse G, Jung MY, Gilfillan AM, Metcalfe DD, Nelson C, O'Brien M, Wisch L, Stone K, Douek DC, Gandhi C, Wanderer AA, Lee H, Nelson SF, Shianna KV, Cirulli ET, Goldstein DB, Long EO, Moir S, Meffre E, Holland SM, Kastner DL, Katan M, Hoffman HM, Milner JD. 2012. Cold urticaria, immunodeficiency, and autoimmunity related to PLCG2 deletions. N Engl J Med 366: 330-8
Milner JD, Vogel TP, Forbes L, Ma CA, Stray-Pedersen A, Niemela JE, Lyons JJ, Engelhardt KR, Zhang Y, Topcagic N, Roberson ED, Matthews H, Verbsky JW, Dasu T, Vargas-Hernandez A, Varghese N, McClain KL, Karam LB, Nahmod K, Makedonas G, Mace EM, Sorte HS, Perminow G, Rao VK, O'Connell MP, Price S, Su HC, Butrick M, McElwee J, Hughes JD, Willet J, Swan D, Xu Y, Santibanez-Koref M, Slowik V, Dinwiddie DL, Ciaccio CE, Saunders CJ, Septer S, Kingsmore SF, White AJ, Cant AJ, Hambleton S, Cooper MA. 2015. Early-onset lymphoproliferation and autoimmunity caused by germline STAT3 gain-of-function mutations. Blood 125: 591-9
Hox V, O'Connell MP, Lyons JJ, Sackstein P, Dimaggio T, Jones N, Nelson C, Boehm M, Holland SM, Freeman AF, Tweardy DJ, Olivera A, Metcalfe DD, Milner JD. 2016. Diminution of signal transducer and activator of transcription 3 signaling inhibits vascular permeability and anaphylaxis. J Allergy Clin Immunol 138: 187-99
Lyons JJ, Yu X, Hughes JD, Le QT, Jamil A, Bai Y, Ho N, Zhao M, Liu Y, O'Connell MP, Trivedi NN, Nelson C, DiMaggio T, Jones N, Matthews H, Lewis KL, Oler AJ, Carlson RJ, Arkwright PD, Hong C, Agama S, Wilson TM, Tucker S, Zhang Y, McElwee JJ, Pao M, Glover SC, Rothenberg ME, Hohman RJ, Stone KD, Caughey GH, Heller T, Metcalfe DD, Biesecker LG, Schwartz LB, Milner JD. 2016. Elevated basal serum tryptase identifies a multisystem disorder associated with increased TPSAB1 copy number. Nat Genet 48: 1564-9
Lyons JJ, Liu Y, Ma CA, Yu X, O'Connell MP, Lawrence MG, Zhang Y, Karpe K, Zhao M, Siegel AM, Stone KD, Nelson C, Jones N, DiMaggio T, Darnell DN, Mendoza-Caamal E, Orozco L, Hughes JD, McElwee J, Hohman RJ, Frischmeyer-Guerrerio PA, Rothenberg ME, Freeman AF, Holland SM, Milner JD. 2017. ERBIN deficiency links STAT3 and TGF-beta pathway defects with atopy in humans. J Exp Med 214: 669-80
Ma CA, Stinson JR, Zhang Y, Abbott JK, Weinreich MA, Hauk PJ, Reynolds PR, Lyons JJ, Nelson CG, Ruffo E, Dorjbal B, Glauzy S, Yamakawa N, Arjunaraja S, Voss K, Stoddard J, Niemela J, Zhang Y, Rosenzweig SD, McElwee JJ, DiMaggio T, Matthews HF, Jones N, Stone KD, Palma A, Oleastro M, Prieto E, Bernasconi AR, Dubra G, Danielian S, Zaiat J, Marti MA, Kim B, Cooper MA, Romberg N, Meffre E, Gelfand EW, Snow AL, Milner JD. 2017. Germline hypomorphic CARD11 mutations in severe atopic disease. Nat Genet 49: 1192-201
Ma CA, Xi L, Cauff B, DeZure A, Freeman AF, Hambleton S, Kleiner G, Leahy TR, O'Sullivan M, Makiya M, O'Regan G, Pittaluga S, Niemela J, Stoddard J, Rosenzweig SD, Raffeld M, Klion AD, Milner JD. 2017. Somatic STAT5b gain-of-function mutations in early onset nonclonal eosinophilia, urticaria, dermatitis, and diarrhea. Blood 129: 650-3
Lyons JJ, Milner JD. Primary atopic disorders. J Exp Med. 2018 Apr 2;215(4):1009-1022. doi: 10.1084/jem.20172306. Epub 2018 Mar 16. Review.
Alon Peled, Ofer Sarig, Guangping Sun, Liat Samuelov, Chi A Ma, Yuan Zhang, Tom Dimaggio, Celeste G. Nelson, Kelly D. Stone, Alexandra F. Freeman, Liron Malki, Lucia Seminario Vidal, Latha M. Chamarthy, Valeria Briskin, Janan Mohamad, Mor Pavlovski, Jolan E Walter, Joshua D Milner* Eli Sprecher*. Loss-of-function mutations in CARD14 are associated with a severe variant of atopic dermatitis. J Allergy Clin Immunol. 2018 Epub Sep 21
Spencer S, Köstel Bal S, Egner W, Lango Allen H, Raza SI, Ma CA, Gürel M, Zhang Y, Sun G, Sabroe RA, Greene D, Rae W, Shahin T, Kania K, Ardy RC, Thian M, Staples E, Pecchia-Bekkum A, Worrall WPM, Stephens J, Brown M, Tuna S, York M, Shackley F, Kerrin D, Sargur R, Condliffe A, Tipu HN, Kuehn HS, Rosenzweig SD, Turro E, Tavaré S, Thrasher AJ, Jodrell DI, Smith KGC, Boztug K*, Milner JD*, Thaventhiran JED*. Loss of the interleukin-6 receptor causes immunodeficiency, atopy, and abnormal inflammatory responses. J Exp Med. 2019 Jun 24.