Elena J. Ladas, PhD, RD
Sid and Helaine Lerner Associate Professor for Global Integrative Medicine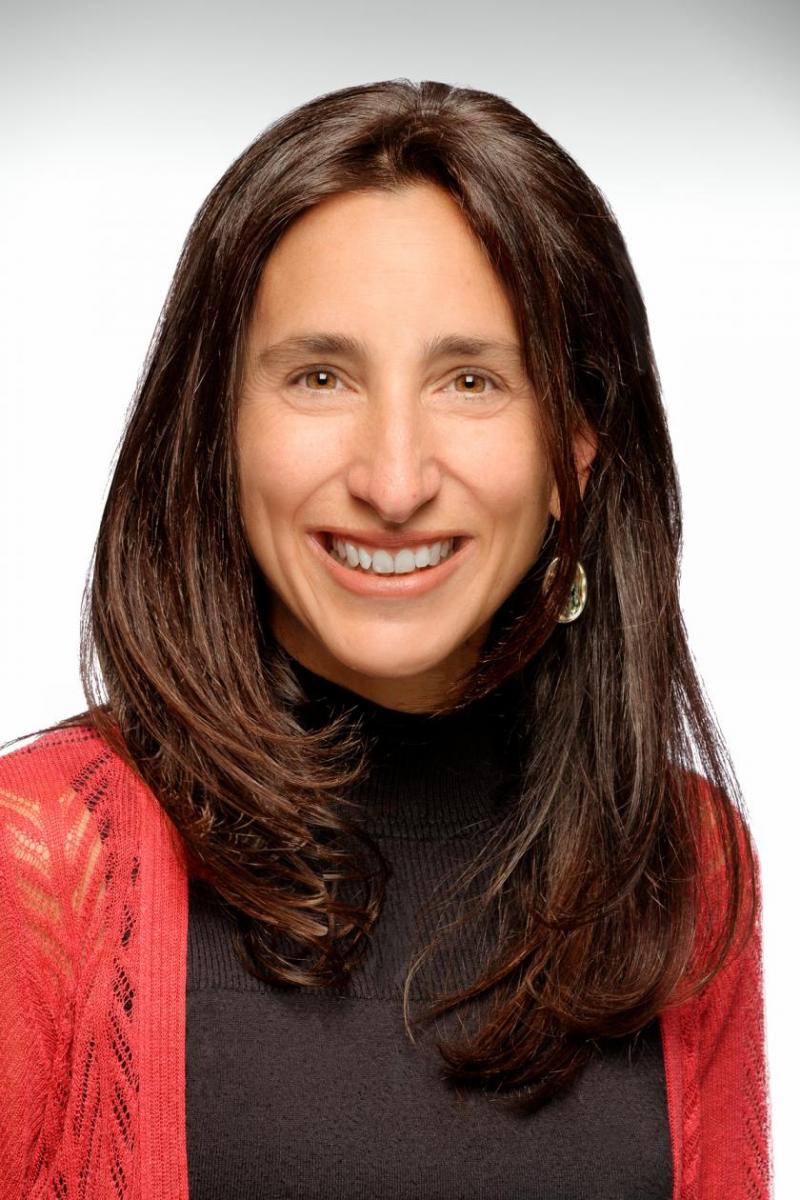 Overview
Dr. Elena J. Ladas is the Sid and Helaine Lerner Associate Professor for Global Integrative Medicine in the Division of Pediatric Hematology/Oncology/Stem Cell Transplant at Columbia University Irving Medical Center (CUIMC). Dr. Ladas received a Master's degree in nutrition biochemistry from the Institute of Human Nutrition at CUIMC and holds a PhD in nutrition epidemiology from Columbia University. She is also a registered dietician.
Dr. Ladas is a clinical investigator with an expertise in the clinical integration and scientific evaluation of nutrition and complementary/ alternative medicine in pediatric oncology. Dr. Ladas is the Director of the Integrative Therapies Program and Co-Director of the Center for Comprehensive Wellness (CCW), where she is responsible for the clinical oversight and research portfolio of nutrition and integrative therapies. Dr. Ladas is the principal investigator on a number of multi-institutional studies that evaluate the role of nutrition and integrative therapies, as components of supportive care, during and after treatment for childhood cancer. Specifically, she is evaluating the influence of dietary intake on the development of nutrition-related morbidities (such as obesity) in children with acute lymphoblastic leukemia through a collaboration with the Dana Farber ALL Consortium. Dr. Ladas serves as the Chair of the nutrition committee of Children's Oncology Group (COG), and is the principal investigator of an R01-funded study that is investigating the role of probiotic therapy on the development of gastrointestinal acute graft-versus-host disease among children and adolescents undergoing hematopoietic cell transplantation. Dr. Ladas also leads a multi-institution study evaluating the clinical effects of perturbations to the microbiome among children with acute lymphoblastic leukemia.
Within CUIMC, Dr. Ladas and her integrative team are also evaluating the role of integrative medicine and their safe, evidenced-based application in symptom management for children and adolescents with cancer and hematologic disorders. Under her leadership, the integrative therapies program has emerged as an internationally-recognized integrative program serving as a model for integration into other pediatric cancer units. Dr. Ladas works with several other Departments and Divisions within CUIMC including medical oncology, the school-based health systems, and Department of Pediatrics initiative on childhood obesity. She currently serves as the Associate Research Director for the Pediatric Obesity Program.
Finally, Dr. Ladas is the founder and director of the International Initiative for Pediatrics and Nutrition (IIPAN) at CUIMC, which aims to enhance nutritional capacity and high-quality research among pediatric cancer units in low- and middle-income countries. IIPAN's programs are established in Central and South America, Asia, and Africa. This initiative is active in 27 hospitals located in 18 countries and supports nutritional care for nearly 9,000 newly diagnosed children each year. In 2019, Dr. Ladas formalized a collaboration with the International Agency for Research on Cancer, World Health Organization (Lyon, France). IIPAN and IARC will be leading a multi-national nutrition bio-banking program evaluating nutritional anthropometrics, the microbiome, and lifestyle behaviors on short- and long-term clinical outcomes in children with cancer.
Areas of Expertise / Conditions Treated
Nutrition
Obesity
Pediatric Nutrition
Academic Appointments
Sid and Helaine Lerner Associate Professor for Global Integrative Medicine
Administrative Titles
Associate Research Director, Pediatric Obesity Program
Director, International Initiative for Pediatrics and Nutrition
Co-Director, Center for Comprehensive Wellness
Credentials & Experience
Education & Training
MS, Nutrition Biochemistry, Institute of Human Nutrition at CUIMC
PhD, Nutrition Epidemiology, Columbia University