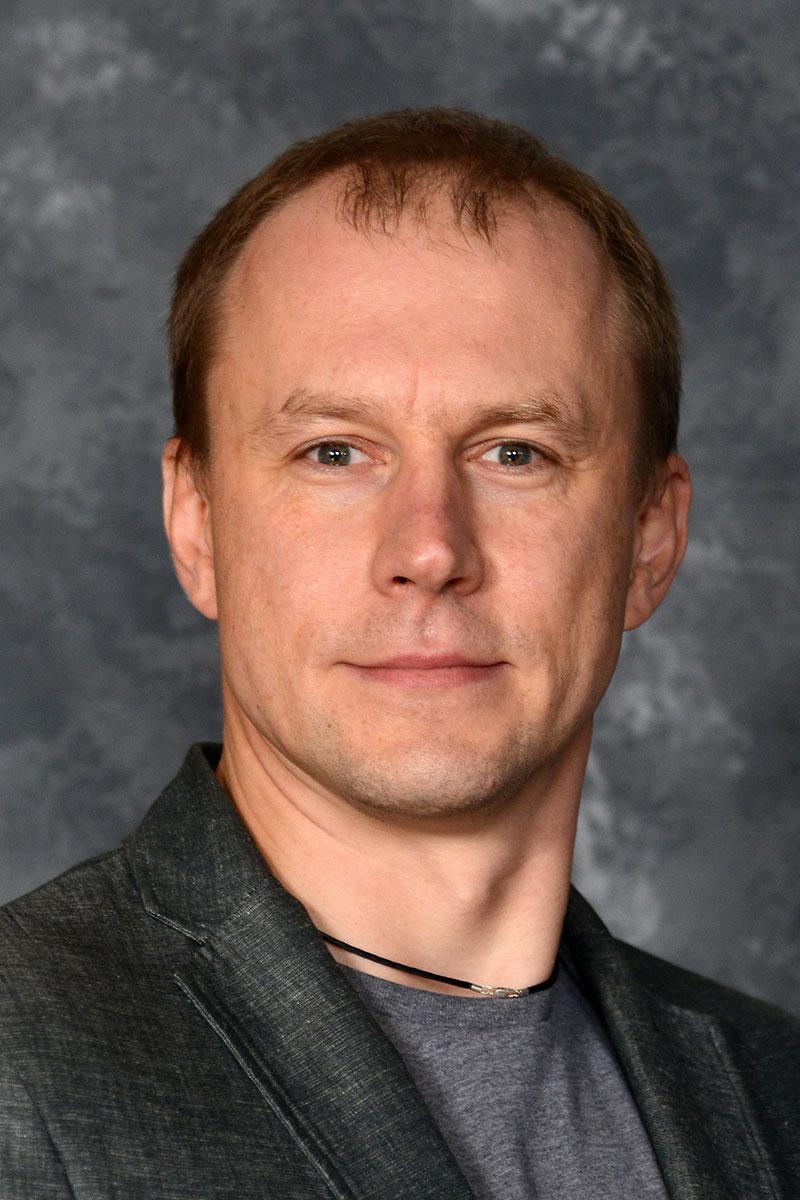 Overview
Academic Appointments
Assistant Professor of Biophysics (in Pediatrics) at CUMC
2001- PhD Biochemistry, Moscow State university
Credentials & Experience
Education & Training
PhD, 2001 Biochemistry, Moscow State University (Russia)
Research
Dr Alexander Galkin's main interests are bioenergetics, mitochondrial metabolism, and research on the role of respiratory chain complexes in pathological conditions such as hypoxia or ischemia/reperfusion.
Where there is oxygen, there is life. In our body energy is generated by mitochondria, often referred to as "powerhouses" of the cell. Most of the oxygen from the air we breathe is consumed by mitochondria to produce energy. This energy is then used for many needs of cells in our bodies such as brain activity, nerve impulse conduction, heart beating, kidney functioning as well as a synthesis of proteins and DNA and much more. Hypoxia or tissue ischemia is the lack of oxygen in any organ, which causes tissue and cell damage because without oxygen energy cannot be produced. Lack of oxygen can be caused by many factors, including pathologies such as stroke in adults, perinatal hypoxia-ischemia in newborns, traumatic brain injury, cardiac arrest and this also occurs during surgery or transplantation. Usually, ischemia is followed by restoration of oxygen supply (reoxygenation), which can make the injury even greater. Mitochondria play a major role in the development of that damage. An enzyme called mitochondrial Complex I is one of the most important and least understood components of the mitochondria and it initiates the processes of energy production during respiration of the cell. Complex I is located at the inner mitochondrial membrane and catalyzes electron transfer from NADH to ubiquinone-10 (Coenzyme Q10) coupled with proton translocation. Dysfunctions of mitochondria and particular of Complex I are involved in many pathological conditions such as Parkinson's disease, various encephalomyopathies , mitochondrially inherited diseases and the process of ageing. Most likely, Complex I is the main generator of deleterious reactive oxygen species (ROS) in the mitochondrial respiratory chain. This enzyme is also a major target during brain and cardiac ischemia/reperfusion injury. We have recently found that Complex I is very important in ischemia/reoxygenation and can be damaged in that process. Its damage results in an energy crisis in a cell, generation of harmful ROS, oxidative stress and eventually leads to tissue injury.
Despite the importance of Complex I in cellular metabolism, little is known about its regulation in vivo. Recently we identified several important ways of Complex I regulation in health and pathology: A/D transition in the heart and brain, the effect of monovalent cations, critical cysteine modification in brain ischemia and flavin loss in stroke and neonatal hypoxic-ischemic injury.
We are always looking for highly motivated undergraduate/graduate students or postdocs. Please contact me directly via e-mail.
Research Interests
Brain ischemia/reperfusion injury
Energy metabolism
Flavin Metabolism
Grants
THE ROLE OF FMN LOSS BY MITOCHONDRIAL COMPLEX I IN NEONATAL HYPOXIC-ISCHEMIC BRAIN INJURY (Federal Gov)

May 1 2020 - Feb 28 2025
MITOCHONDRIAL COMPLEX-I AS A TARGET FOR METAB (Federal Gov)

Apr 1 2017 - Mar 31 2022