Department of Pediatrics Annual Report – 2020

Clinical Care
Innovation and respect for every child and family
Department of Pediatrics faculty members provide exceptional, compassionate family-centered care to infants, children, and adolescents. We provide inpatient clinical care at NewYork-Presbyterian Morgan Stanley Children's Hospital (MSCH) and outpatient care through ColumbiaDoctors pediatrics locations throughout the New York City metropolitan area and through the NYP Ambulatory Care Network in the Washington Heights–Inwood community. As partners in Columbia University Children's Health, a consortium of more than 400 pediatric specialists in 45 specialty areas, department members collaboratively offer the greatest depth and breadth of pediatric care in the region.
NewYork-Presbyterian Morgan Stanley Children's Hospital
The Department of Pediatrics is closely affiliated with our hospital partner, NewYork-Presbyterian Morgan Stanley Children's Hospital. The hospital can trace its roots back to 1887, to the founding of Babies Hospital, the first dedicated hospital for children in New York City. Located in a brownstone on Lexington Avenue and 55th Street, the facility received its name because care was focused on the first three years of life, when children at that time were at most risk of death. In 1900, Babies Hospital affiliated with Columbia University College of Physicians and Surgeons to train new doctors in pediatrics.
In 1929, Babies Hospital moved to northern Manhattan to become part of what was then Columbia-Presbyterian Medical Center (now Columbia University Irving Medical Center) in a new facility with 204 beds for children up to 12 years of age. In 1997, Presbyterian Hospital merged with New York Hospital to create NewYork-Presbyterian Hospital, and in 2003, funded by a gift from investment bank Morgan Stanley Dean Witter, the new NewYork-Presbyterian Morgan Stanley Children's Hospital took its place beside Babies Hospital. Equipped with the latest technologies and fostering a philosophy of family-centered care, the hospital offers the highest quality of care in every area of pediatrics, including all pediatric subspecialties.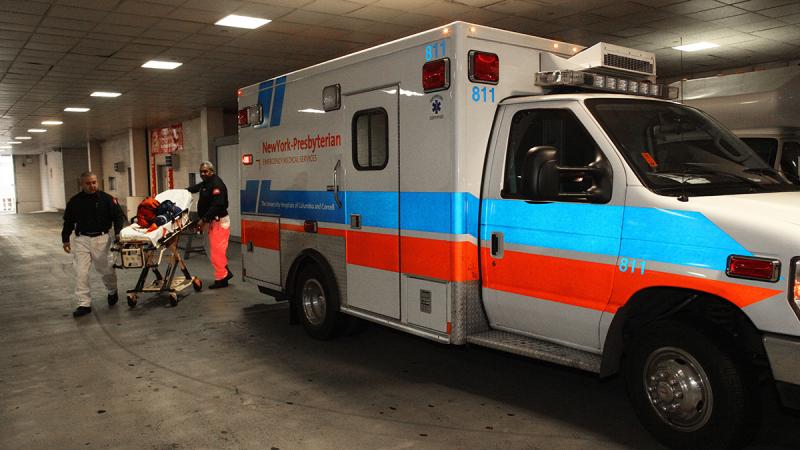 MSCH National Recognitions and Accreditations
One of the top programs for pediatric heart transplants, according to United Network for Organ Sharing
One of five Platinum Center of Excellence for extracorporeal membrane oxygenation (ECMO) worldwide by the Extracorporeal Life Support Organization
Designated Regional Perinatal Center by the New York State Department of Health
First Center of Excellence for Congenital Adrenal Hyperplasia in the nation
Part of the national Solutions for Patient Safety (SPS) initiative
Comprehensive Center with Adolescent Qualifications in bariatrics
Ranked No. 9 in neonatology and No. 10 in pediatric cardiology and heart surgery by U.S. News & World Report
More pediatricians and pediatric specialists in America's Top Doctors than any other hospital or health system in the New York Metro area and No. 2 in the nation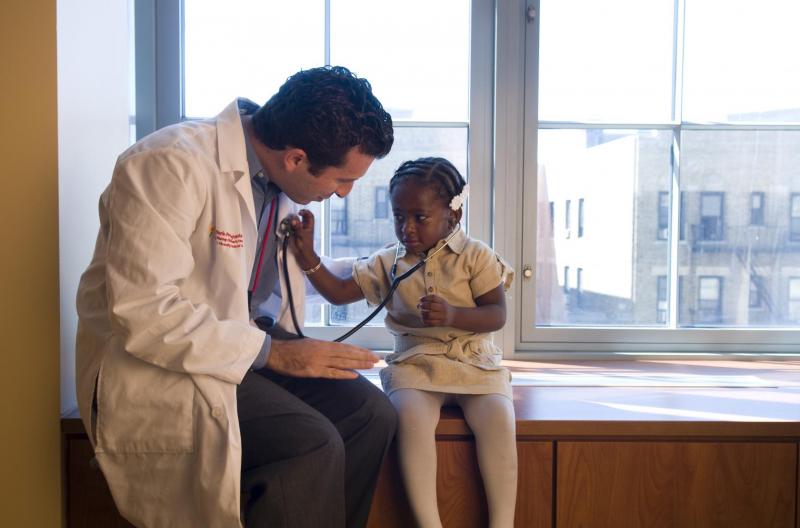 Programs of Distinction
At MSCH, patients and families have access to expert care from pediatric specialists and subspecialists in every area of medicine, but the hospital is especially known for select programs that attract patients and families from across the country and around the world. MSCH has:
One of the world's largest and most experienced pediatric heart programs; the team performs nearly 150 pediatric heart repairs annually in children as young as one day old and cares for patients for their lifetimes
Internationally renowned pediatric transplant programs for heart, kidney, liver, and lung transplants
One of the few NYS-designated Severe Combined Immunodeficiency (SCID) Specialty Care Centers, offering diagnostic (genetic) testing, treatment, and follow-up care as well as stem cell transplantation—the only cure for SCID
The DISCOVER (Diagnosis Initiative: Seeking Care and Opportunities with Vision for Exploration and Research) Program, for patients with rare diseases and complex conditions. The DISCOVER Program, whose team has uncovered 28 new diseases, is the only such center of its kind in New York State
The Weinberg Family Cerebral Palsy Center, which provides patient education and care and helps patients transition from pediatric to adult care
ColumbiaDoctors
Department of Pediatrics faculty members are part of the Columbia University faculty practice organization, an initiative that involves 17 clinical departments, more than 230 medical specialties and subspecialties, and 1,800-plus physicians who provide care at 78 locations throughout the New York City metropolitan area. Pediatrics faculty members from almost every division provide care to children throughout the region, primarily at six locations:
In 2019, the department acquired a primary care location: an existing and busy three-physician practice now called Columbia Pediatrics of New York, at 11 East 86 Street in Manhattan.
A Commitment to the Community
NewYork-Presbyterian's Ambulatory Care Network (ACN) includes 15 pediatrics, family, and internal primary care practices throughout Manhattan; these practices emphasize preventive health care and wellness. Through this network, pediatrics faculty and residents collaborate with NewYork-Presbyterian to provide affordable, patient-friendly primary care to children and families in the underserved communities surrounding Columbia University Irving Medical Center. In 2019, our department members participated in 44,594 pediatric visits at four upper Manhattan ACN locations:
NYP's Ambulatory Care Network
In addition to primary care services, the ACN offers many specialty programs for children and adolescents, including:
A community and school-based health center program providing comprehensive medical, mental health, and health education services for medically underserved adolescents and adults.
Aims to reduce the prevalence of childhood obesity; Health for Life is a comprehensive weight management program for overweight preadolescents and adolescents.
Dedicated to improving the safety and well-being of mothers and children who have been exposed to violence.
Provides HIV counseling and testing to adolescents and young adults at risk for or living with HIV.
Strengthens the existing community-wide network of care to improve the health of children with asthma.
Provides universal screening for depression, substance use, asthma, housing, food insecurity, transportation, utilities, and domestic violence, followed by referrals to community service providers if indicated. More than 7,000 patients were screened in 2019; 28 percent of them were referred for food insecurity and housing stability and quality.
Provides culturally sensitive peer-based support in the emergency department and inpatient, outpatient, and community settings.
Advocating for Children and Families
Mobilizing policymakers and community groups to improve children's, adolescents', and their families' health is fundamental to our faculty, staff, and learners. During 2019 and 2020, department members engaged in a range of collaborative advocacy initiatives including:
By establishing a mobile food pantry in partnership with Westside Campaign Against Hunger, working with a high-school youth group to set up a green market in front of one of our practices, and starting a vegetable distribution program in a school-based health center.
By increasing food distribution through partner agencies (El Nido, Coalicion Mejicana), launching a diaper distribution program, supporting online tutoring for community children, distributing care packages and PPE to family homeless shelters, and screening all newborns for social determinants of health.
A program of ZERO TO THREE, which promotes the health, well-being, and school readiness of babies and toddlers in low-income communities, to all ACN sites.
Included promoting a resolution for universal screening for maternal depression in inpatient units (approved by the American Association of Pediatrics), presenting to a local community board, which subsequently passed a resolution to eliminate all vaccination exemptions except for medical reasons, and forming a citywide coalition on vaccination hesitancy.
In addition, our faculty, staff, and learners participated in efforts related to:
White Coats for Black Lives
Immigration policy and public charge
Gun violence in pediatrics: #ThisIsOurLane
Air quality and children's health
Vaping, JUUL, and e-cigarettes
Early intervention and special education services
Vaccine hesitancy
The "Sweet Dangers of Sugar"
Marijuana legalization